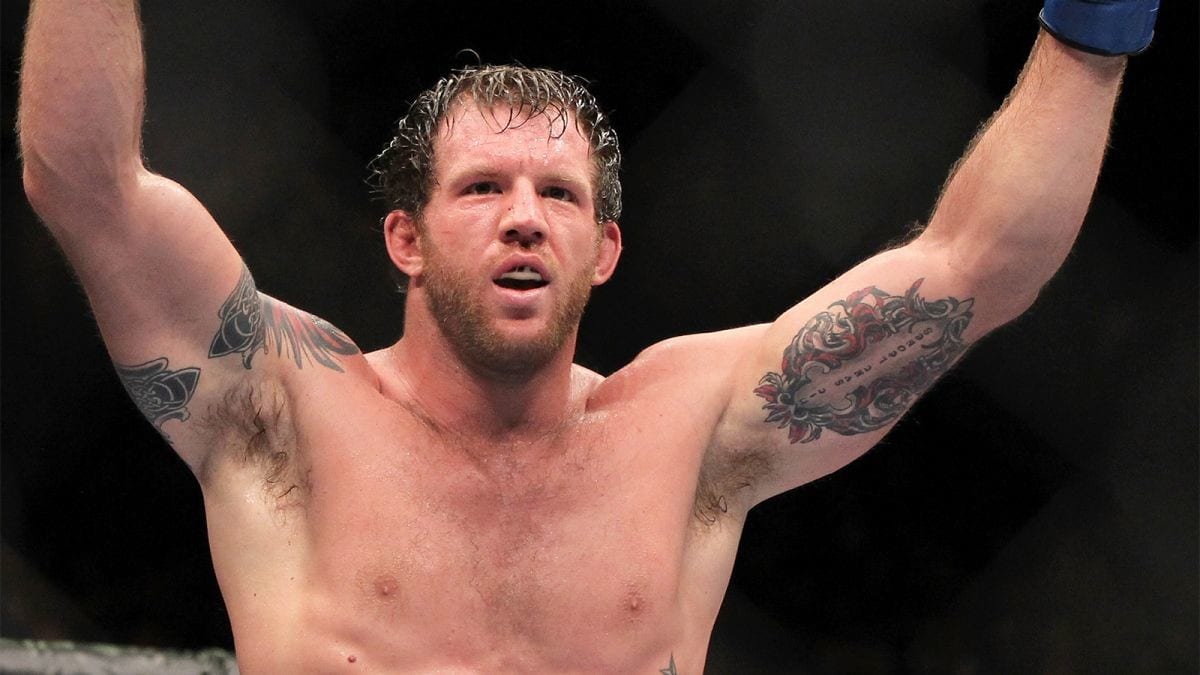 Jon Jones doesn't often find himself with many supporters amongst his light heavyweight colleagues; particularly amongst the men he's defeated.
The former 205-pound champion is currently going through the process of proving his innocence after failing a drugs test in the lead up to UFC 200. Jones claims he ingested the banned substances (two different types of estrogen blockers) unwittingly via tainted substances. It's a complicated situation, but despite this most recent controversy, Jones still has himself a believer in #4 ranked Ryan Bader.
"More so now, I'm kind of on the side of the fighter as far as… unless you're just an absolute idiot and you're taking stuff," Bader said. "Because you know you're going to get tested by USADA. You know they have the best tests, I've been tested over six times. Blood, urine, they show up anytime of the day — six in the morning — so especially at [Jones'] level. You would just have to be blatantly stupid to take something."
"So that's why I fall on the line of maybe these supplements are tainted, or you eat something you weren't supposed to, or you take this unknowingly. So I'm kind of in that thought process. Especially at his level, fighting for the championship there, you think he's gonna go out and take something that he knows he's going to get tested for, knows he's going to pop for? I just don't see that."
Bader's next fight is against Antonio Rogerio Noguiera (aka Lil' Nog) at UFC Fight Night 100. It's also the last fight remaining on his UFC contract, although he has expressed a preference to remain with the sports premiere promotion.
Comments
comments