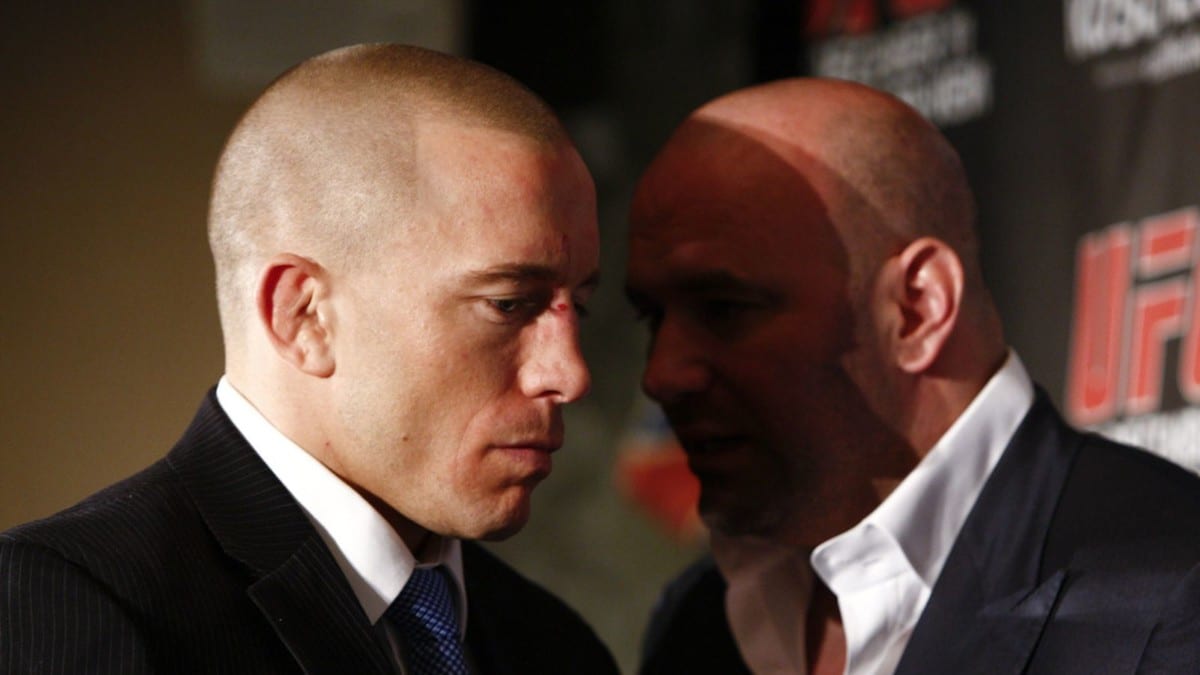 Despite publicly questioning the Canadian superstar's willingness to fight in recent weeks, it appears that UFC president Dana White has mended ties with Georges St-Pierre.
White and St-Pierre appeared to have been embroiled in a disagreement following GSP's recent announcement to return to mixed martial arts following a three-year hiatus. The former Welterweight champion, considered the greatest fighter ever at 170lbs, walked away from the sport following a title defense against Johny Hendricks in November 2013 and his comeback hasn't exactly gone without incident.
White went on record questioning St-Pierre's hunger to fight, all the while GSP was maintaining to the media that he was, in fact, serious about a return and even went as far as to verbally agree to a contest with current Middleweight champion Michael Bisping. Though terms couldn't be agreed in time for the two to meet at UFC 206 in Toronto, it's understood that both parties are keen to do the fight in future.
Interestingly, GSP claimed that he had "made peace" with White in an Instagram message to Bisping and, when asked about the state of their relationship, Dana White seems to agree.
"My relationship has never been better with GSP. I'm glad we got together", White said to PostMedia News.
The UFC president went on to dismiss reports that St-Pierre was now a free agent, despite the athlete claiming this was the case on last week's episode of the MMA Hour.
"He's under contract with the UFC. So yes if he returns to fighting it would be with us."
So although it doesn't appear we're any closer to see St-Pierre back in the Octagon, at least there is a little more clarity. Unfortunately, though, it didn't come in time for the Canadian fans attending UFC 206.
Comments
comments