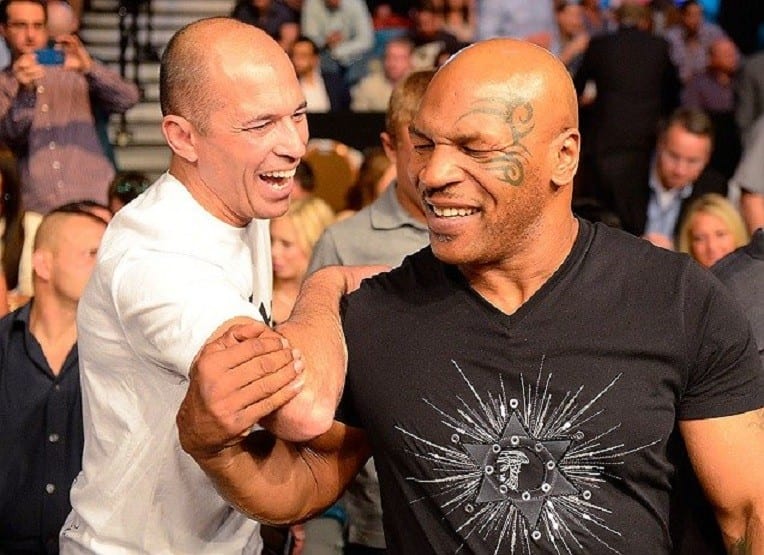 Compared to the modern day, the early UFC's were fairly lawless affairs. Largely no holds barred, the first UFC in Denver in 1993 was heralded as a clash of styles to determine what was the most effective martial art or, depending on how you look at it, one large infomercial designed by the Gracie family to advertise the brazilian jiu-jitsu fighting system developed years earlier by family patriarch Helio Gracie.
As the UFC returns to Denver this weekend for a card headlined by a women's bantamweight clash between Valentina Shevchenko and Julianna Pena, the indelible mark left by that historic first UFC event continues to be felt as the sport of mixed martial arts has emerged from the fringes it first occupied to become a global, mainstream sport.
Royce Gracie's victory at the very first UFC, where he defeated three men in one night to win the tournament, has become a fixture of mixed martial arts folklore. Going against type, the 180-pound grappler overcame the challenges of men much larger than he showing exactly how dynamic the Gracie jiu-jitsu style was.
In the first of Gracie's three fights on that evening, he faced professional boxer Art Jimmerson (he inexplicably decided to equip himself just one boxing glove). Two minutes later, it was all over and Gracie had established himself as one of the world's finest combat athletes.
Back in the early 1990's, however, one man held the combat sports world in the palm of his hand. Mike Tyson was the most dominant boxer of his era, thought to be largely unbeatable (although James Douglas would have something to say about that), so how would he have fared in the world of the very first UFC events?
According to Tyson himself, not very well.
Speaking to UFC tonight a number of years ago, Tyson said that there is no chance he would have been able to overcome someone like Royce Gracie in the cage.
"Well, in '93, I was in prison, so there wouldn't have been a fight, but there is no way I would have won. I had no idea what was going on with that type of fighting and would've been taken by surprise", Tyson said.
"I would have had to train in that particular art of fighting before that happened. That's a particular art. You're not going to go in there with just your hand and not have a great ground game. You also need a great wrestling game to be successful, and you won't be exciting, as well. You have to have both games. You have to know how to wrestle and box. That's just the truth.
Tyson admitted that if he had been offered the opportunity to compete in the first tournament (and if he wasn't in prison) his ego would likely have forced him to accept.
"My ego would have told me I'm the best fighter in the world with all the particular fighting aspects, and I would have tried it."
Comments
comments