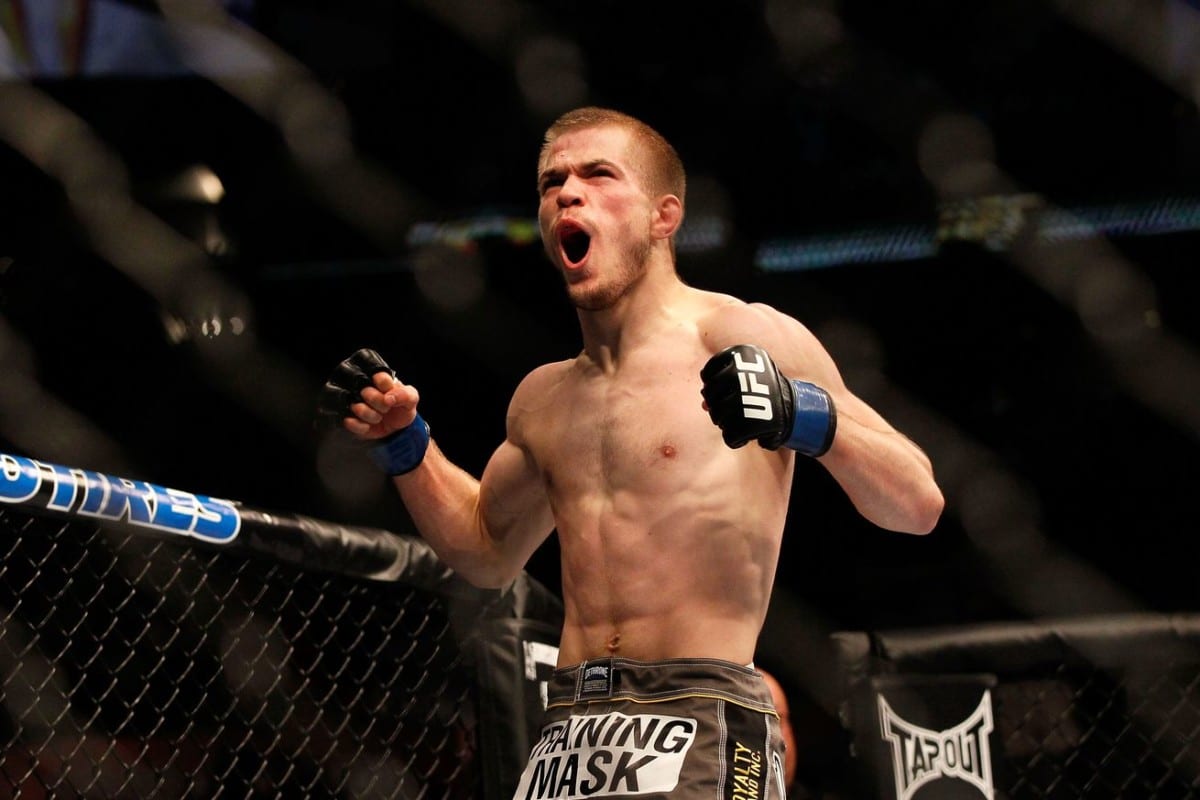 It wasn't so long ago that Michael McDonald was considered to be one of the UFC's rising stars. The 135-pound fighter began his UFC career with a four straight wins, culminating in a swift first round knockout of Miguel Torres, then thought to be one of the world's best bantamweights.
McDonald, at just 22 years of age, was thrust into an interim bantamweight title fight with Renan Barao and didn't look a step out of place against the future champ, losing to a late fourth round submission. McDonald followed that with a submission of the night victory against the always tough Brad Pickett, before dropping a bout to Uriah Faber in his next contest.
Last year, McDonald returned to the cage after a near three year layoff owing to a series of injuries and went 1-1 — submitting Masanori Kanehara in January and becoming another victim at the hands of John Lineker last July.
Now 26 years of age, McDonald is (in theory, at least) beginning to enter the prime of his career but the injuries that have plagued him in recent years have also led to a loss of income which, he says, makes it difficult for him to afford to pay for a fight camp ahead of his next contest, whenever that may be.
Speaking to ESPN, McDonald said: "My goal is to fight, but I also have to keep my possessions. I've borrowed money before and racked up $15,000 in debt in order to train like a professional athlete. And I've went through injuries and lost everything, twice. I've lost my home and moved back in with my parents.
"The worst part is you never really know if you have enough. You just get this chunk of money and you're saying, 'I hope this enough.' Let's say I have $20,000 in the bank. I think I'm good, start working my butt off, get injured and need surgery. By the time I get healthy, now I've got $5,000. What happens if I get injured again? I've had three hand surgeries and taken two years off before. You go into a lot of debt doing that."
"For the longest time, I haven't wanted to say anything about this," McDonald said. "When people open their mouths and talk about how they're not paid enough, it seems like they disappear. I'm to a point now where I have nothing to lose. The UFC isn't paying my bills as it is."
The issue of fighter pay has been a contentious one in recent months, with the Mixed Martial Arts Athletes Association (MMAAA) suggesting that the UFC aren't paying their fighters an acceptable wage — a claim which Dana White counters.
With the near three-year layoff that McDonald was forced to endure, it's not entirely surprising that his finances took a hit but in his nine UFC fights to date he has consistently proven himself to be one of the bantamweight division's more exciting fighters and something is wrong with the system if he — again, at just 26 years of age — is financially prohibited from returning to the cage.
Comments
comments