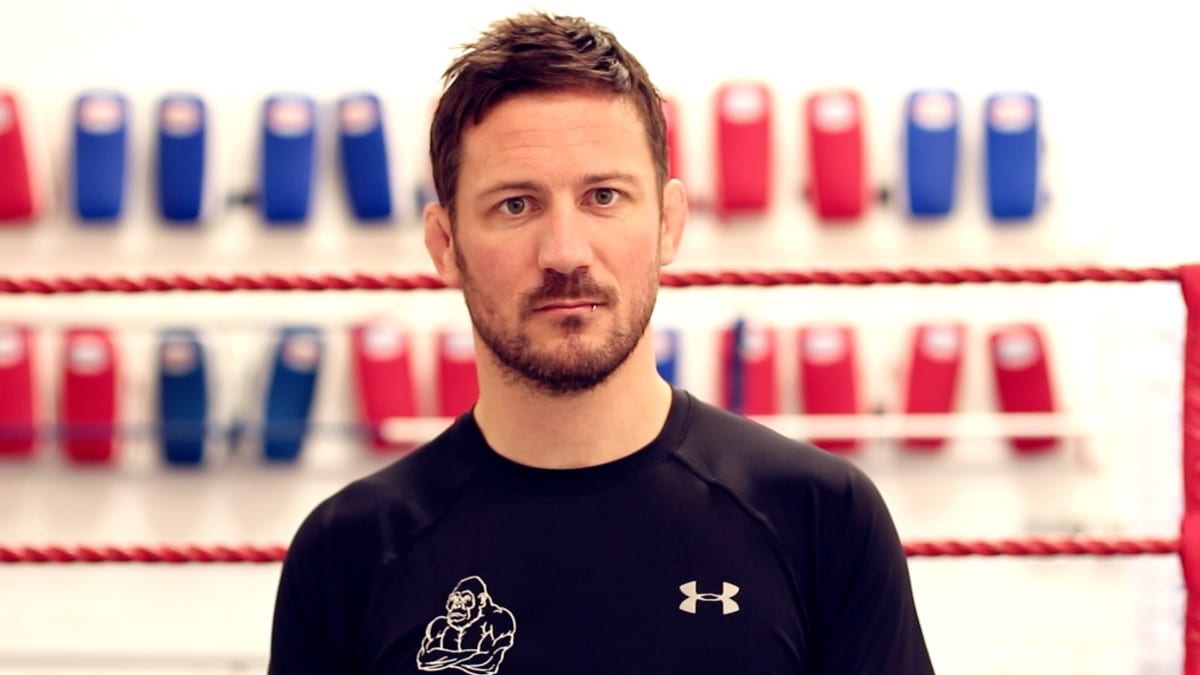 After the tragic death of João Carvalho in April last year, something had to change in the Irish amateur scene of mixed martial arts. To help bring about that change, SBG head coach John Kavanagh and a group of interested parties came together to form the Irish Mixed Martial Arts Association.
The entire process happened quickly, and now with the New Year being upon us Coach Kavanagh has taken to social media to explain and give details on where the IMMAA is currently, and what the goals are going forward into 2017.
"2016 was a year in which Irish MMA achieved spectacular success, but such accomplisments are fleeting," Kavanagh wrote in a Facebook post. "It was the tragic passing of one of our colleagues that defined the year for everyone involved in the sport. Attention was focused not just on the sport, but on the often unstructured and unregulated nature of MMA, along with the lack of consistent standards.
"It was against that background that the Irish Mixed Martial Arts Association was formed as a formalisation of a group that had been working together to ensure basic standards were adhered to.
"By its very nature that group had to be unelected, working quickly as an establishment committee, very much fire-fighting to try to ensure that the Ireland did not follow the path of France or Iceland where the sport is effectively banned. I am all too aware that this has lead to a situation where it may seem that some shadowy cabal are seeking to dominate the sport – nothing could be further from the truth. Our objective is a simple one, that can be summed up in a single sentence: "To establish Mixed Martial Arts as a legitimate sport in Ireland, along with the structures that will allow that".
"Our officials have engaged with Sport Ireland and met with representatives of the Department of Transport, Tourism and Sport. We have ensured events that wished to have our members as competitors were compliant with our standards. We have created a new position on our Committee for a liaison to further our communication with commercial promoters. This work is very much "behind the scenes" in nature, but here are some of our accomplishments to date and objectives for the coming year
"Insurance:
IMMAA members are covered by our public liability insurance policy. This policy is unique in Ireland, as it specifically covers Mixed Martial Arts clubs and gyms. Currently such venues are describing themselves as fitness gyms, or other martial styles for public liability insurance. We are working with our insurers to roll out further MMA specific cover for our members.
"Vetting:
We are in the process of being accepted by the National Vetting Bureau as a "relevant organisation". This means that our members can receive clearance for their coaching staff specifically for MMA. This is a legal requirement for all clubs which cater for children or vulnerable adults.
"Coaching:
MMA coaching staff may have numerous qualifications from disparate arts, however in 2017 we will be rolling out a framework of coaching qualifications which will ensure the continued progression of both athletes and coaches. As these qualifications will be specific to MMA, they confirm that coaches meet minumum competancy requirements for our sport.
"Competition:
IMMAA affiliated academies and their students will have access to a National Championship, a Novice Championships, and can partake in organised interclub sparring sessions.
"As the body recognised by IMMAF – International Mixed Martial Arts Federation, IMMAA member athletes are eligible to qualify for Team Ireland for both the European and World Championships. This will allow amateur athletes to compete to represent their country at the highest level.
"In 2016 Ireland took a superb tally of 9 medals at the IMMAF World & European Championships.
"AGM and election of Executive Comittee Positions
The IMMAA AGM will be held in June 2017.
"Our provisional constitution will be submitted for the approval of our members, and elections will be held for positions on the IMMAA Committee. Each member club shall have one vote, regardless of size. Every individual member shall be entitled to nominate or stand for election.
"Full details of both the constitution and election process will be sent to member clubs for dissemination in April. Formal notification of the date and venue of the AGM will be sent in May, along with requests for items to be included in the Agenda.
"I would like to take this opportunity to thank all of our members, and welcome any clubs that may be considering membership to make contact with us. Remember, there are only three realistic options: we can be banned, we can be regulated or we can regulate ourselves. To regulate ourselves, we must work together to ensure that MMA is not seeking to match the more established sports, we must have standards that place us ahead of the curve."
2016 was a huge success for mixed martial arts, particularly in the United States where the UFC reached an unprecedented amount of coverage and mainstream attention, particularly when legalised in New York. It's unfortunate then, that there are places in the world where the sport still finds itself struggling. In France, for example, legislation was passed to halt combat sports allowing blows to grounded opponents — essentially making MMA illegal.
In Ireland, the sport continues to find a shaky balance. While one of the country's most popular athletes in Conor McGregor is a UFC champion and an inspiration to millions of young people across the globe, there are still elder figures in government positions who continue to consider the sport a form of barbarism.
With the IMMAA, at least there is a group with the sports best interests at heart to help navigate the waters.
Comments
comments