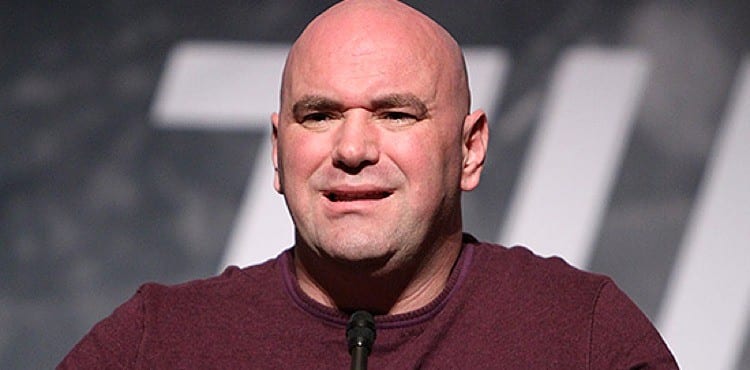 When Meryl Streep took a shot at the sport of mixed martial arts during an impassioned political speech last night at the Golden Globes, it wasn't a surprise that many figures in mixed martial arts weren't too happy with the comments.
During her statements, which focused on immigrants in the United States, Streep said of deporting foreigners: "Hollywood is a bunch of people from other places, crawling with outsiders and foreigners. So if you kick them all out, you'll have nothing to watch but football and mixed martial arts, which are not the arts."
And, while some notable MMA figures such as Bellator promoter Scott Coker invited Streep to attend his companies next event in order to have her perhaps appreciate the sport more, UFC president Dana White had a different — and typical Dana White — response.
"It's not going to be everybody's thing and the last thing in the world I expect is an uppity, 80-year old lady to be in our demographic and love mixed martial arts," White said, speaking with TMZ.
It's fair to say that Streep's comments about MMA are perhaps the standard opinion of those on the outside in. To many, MMA is a horrifying and violent sport, and no doubt appears 'unartistic' — to put it mildly.
But for White, who spoke on behalf of President Elect Donald Trump at the Republican convention last year, believes there is artistic value in both acting and combat sports.
"Of course it's an art," he said. "I mean these fighters, the men and women are so talented, they train their whole lives to become the best in the world and the people who get into the UFC are the elite of the elite. To say something stupid like that is like saying she's not a talented actress, which she is. She's a very talented actress."
But perhaps the aspect that most ruffled feathers is the questioning of diversity in mixed martial arts. In the UFC alone, five of the ten divisions have a foreign champion, and a myriad of different countries represented at every event.
According to White, Streep is simply unlearned on the topic.
"We have fighters from all over the world," White said. "World champions, men and women, we do tons of fights in foreign countries. She's not educated about the sport and it was a completely uneducated comment."
Comments
comments