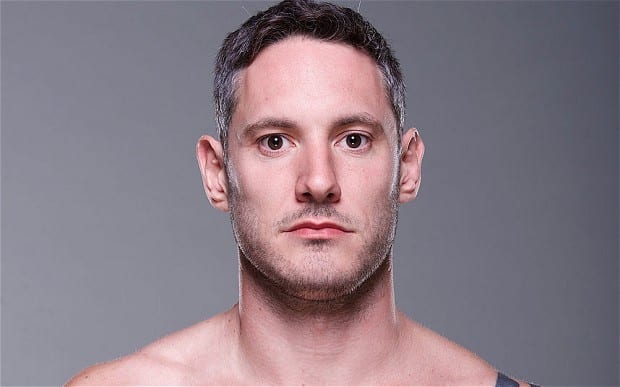 On February 24th Bellator MMA and BAMMA will join forces once again to co-promote a show on Irish soil, just over two months' removed from the their joint event in Dublin's 3 Arena. This time around the dual card, Bellator 173 and BAMMA 28, it comes to you from inside the SSE Arena in Belfast, Northern Ireland, with the main event being a light heavyweight clash between former Bellator 205-pound titleholder Liam McGeary and SBG's former Ultimate Fighter contestant Chris 'The Housewives' Choice' Fields.
Fields, a longtime member of the SBG Ireland fight team, was originally scheduled to appear on December's BAMMA card but opponent Andy Clamp was withdrawn from the card at late notice owing to sickness. This time around, Fields sees himself promoted to the main event of the Bellator portion of the card in what is easily the biggest fight of the Irishman's career.
McGeary, the former Bellator champion, has lost just once in his career — a five round decision to Phil Davis, a fight in which he relinquished his 205-pound strap. Prior to that McGeary had gone 7-0 in Bellator, a run which included victories over Tito Ortiz and Emmanuel Newton.
Speaking to KO Media Fields says that a the late pull-out of his December opponent has led to him being uniquely prepared to face McGeary in Belfast next month.
"This is my fifth fight camp in twelve months. That's more than I've ever done in my whole pro career", Fields says. "I usually take two months for a camp but it was pretty much a continuous fight camp, other than a Christmas break."
A Bellator main event against a former champion is a massive opportunity for Fields to stake his authority on the division he has recently joined and he says he expects to be overwhelming crowd favourite against the Englishman.
"It's going to be a massive night for all Irish fighters, both sides of the border, but MMA has never bought into that crap — it's the same way they do it in rugby, we're just Ireland when we fight. We don't get involved in the bullshit. No politics involved.
"Getting into a massive promotion like Bellator is another box ticked for me in my career, part of the bucket list and to maybe fight for a title or fight Chael Sonnen, one of those two."
McGeary presents a massive challenge. The 6 foot 5 inch light heavyweight has a slick submission game, coupled with aggressive striking but Fields maintains he's prepared for whatever will come his way in Bellator's circular cage.
"If you look at my career I've never looked for easy fights; I've never been that guy. Liam is one of the best guys there, if not the best guy in the division. He's definitely top three, so that's who I'm coming looking for. I'm looking to make a statement. I'm not getting any younger but I know I can compete with these guys.
"This is the biggest fight that any Irish fighter has had outside of Conor. This is a massive fight and it's a real privilege for me to be part of that, to go up to a fighting town like Belfast and put on a show for everyone."
Comments
comments