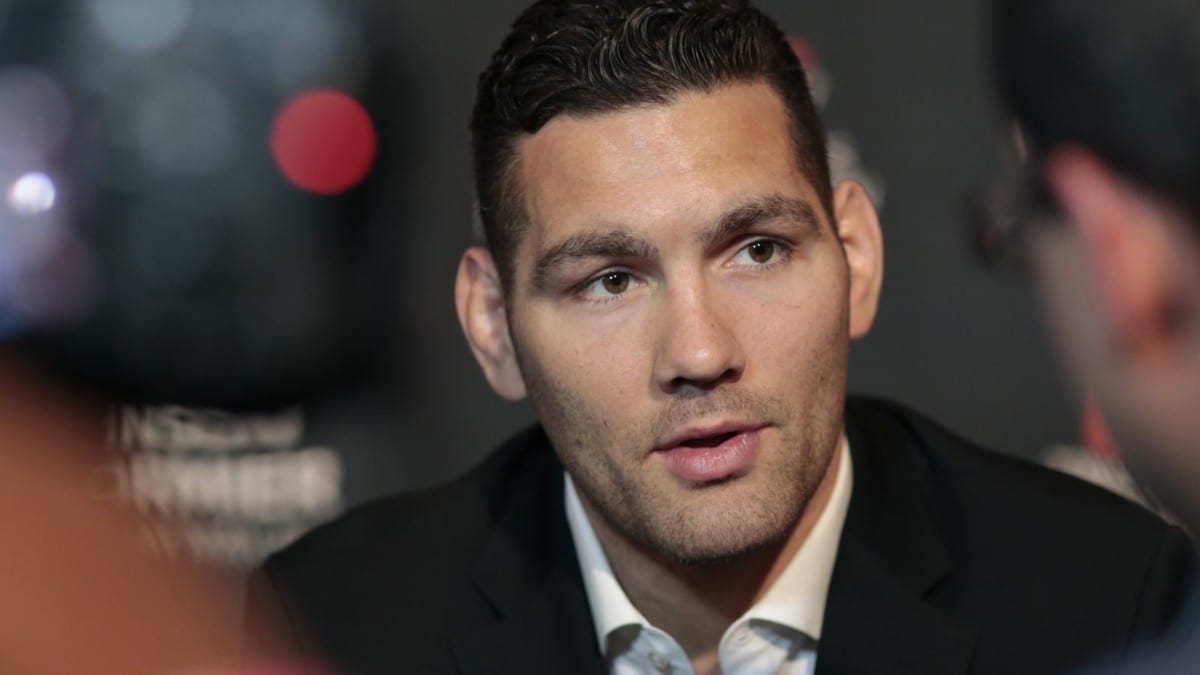 Little blame would have been ascribed to Chris Weidman had he opted to take a 'tune-up' fight following the first two defeats of his career to Yoel Romero and, before that, Luke Rockhold.
Instead Weidman, the former 185-pound UFC champion, has opted to take about as dangerous middleweight contest as was available to him and has inked a contract to face the experienced contender Gegard Mousasi at UFC 210. The winner of the bout will be catapulted to the top of the line to face the winner of the eventual (and presumed) Michael Bisping vs. Romero middleweight title clash which is expected to take place this summer.
Mousasi went a perfect 4-0 in 2016, earning wins over the likes of Vitor Belfort and Uriah Hall as he chases a crack at his first UFC championship, but despite the inherent risks of such a potentially difficult bout, Weidman says he wouldn't have it any other way.
Speaking to Ariel Helwani on last Monday's edition of The MMA Hour, Weidman said that the clearest way back to the top is straight through another contender rather than the more circuitous route he would be faced with if paired with lower ranked fighters.
"I want to get that belt back and fighting the toughest guys in the division is the way to do that," Weidman said. "I don't take that last loss and think I need to be some guys who aren't on my level up to get my confidence back. I know exactly what I did wrong and what I have to do differently, so I don't need to fight any guys to get my confidence level up. I'm just as confident as i was. I feel like Mousasi is a great fight for me to get back on my winning ways and get close to fighting for the title again.
"I think this was the only real option," Weidman said. "At first they mentioned Whittaker which we were cool with, then they said Mousasi which we were cool with. It was a matter of when we were going to do it, it was a date issue. I was still healing up and I didn't want to jump the gun and sign up for a fight that I wasn't going to be prepared for. April 8 is perfect, I think Mousasi is a perfect opponent, he's been calling me out so it's even a bit more motivating to give him a beating, so I'm pretty excited with how this worked out."
Weidman says that against Mousasi he will employ the same tactics which saw him win the UFC's middleweight crown, running through the likes of Anderson Silva, Lyoto Machida and Vitor Belfort.
"This next fight, a lot of mistakes I made the last two fights, this fight is going to be going back to the old me, going back to beating the crap out of people."
Comments
comments