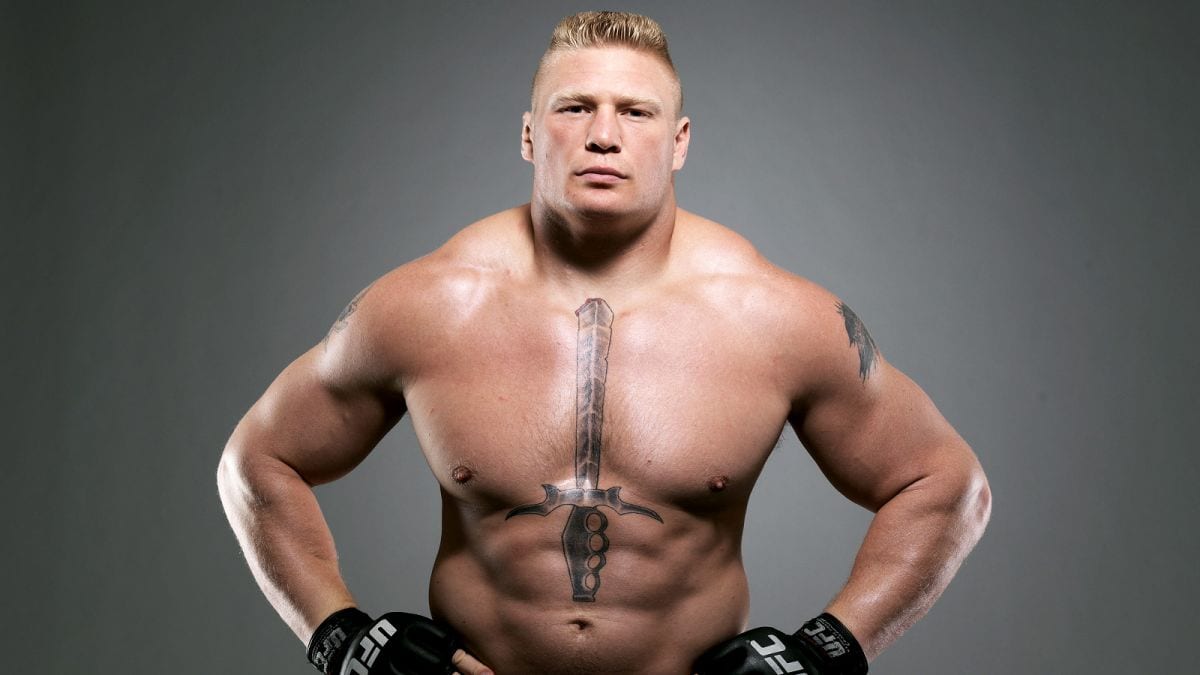 After initially blaming asthma medication as the source of his positive drug tests at UFC 200, Brock Lesnar has requested detailed studied of eye medication and foot cream he was taking in the lead-in to his fight with Mark Hunt last summer as per a report on MMAJunkie.
The former UFC heavyweight champion and current member of the WWE roster tested positive for clomiphene and clomiphene metabolites both in advance of the fight and on fight night itself.
Lesnar's legal counsel have requested to delay a hearing with the Nevada Athletic Commission until they can perform independent tests to determine the cause of what they say was an accidental ingestion of the banned substances.
Howard Jacobs, an anti-doping lawyer who has also represented Jon Jones, wrote in a letter to the commission last month that, "We are still investigating this matter (which investigation includes the ongoing testing of products used by Mr. Lesnar prior to the date of the positive test)".
"To provide further detail, I am advised that the testing laboratory (Korva Labs) initially tested an eye medication, which was negative for either clomiphene or clomiphene metabolites. Subsequent testing has been conducted on a foot cream; that testing has included three separate extraction attempts, all of which have failed. A fourth extraction attempt is being made by Korva Labs this week."
Lesnar failed the USADA test for clomiphone and its metabolites which are known to be sometimes used by athletes as estrogen blockers and often used in conjunction with steroid abuse. Lesnar and his counsel have been adamant that he did not knowingly take a performance enhancing substance.
If he is found responsible, Lesnar is likely to receive punishment from both USADA and the Nevada Athletic Commission (NAC), who oversaw the bout with Hunt at UFC 200.
On Monday, Lesnar received a continuance from the NAC as he and his legal team continue to gather evidence for a defense and a hearing is expected to take place later this year.
Comments
comments