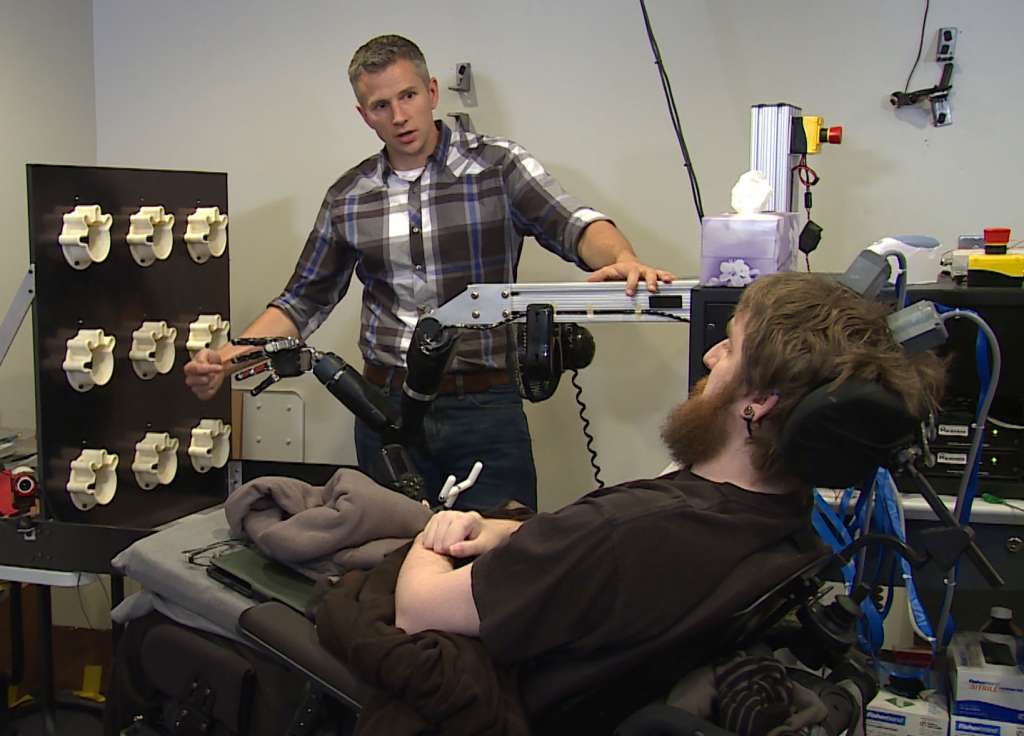 After having his neck snapped in a car accident that left him paralyzed from the neck down, Nathan Copeland has, over a decade later, been able to feel something with his hands.
Thanks to researchers at the University of Pittsburg and UPMC, Copeland was given a robotic arm that he could control with his mind, thanks to four microelectrodes implanted into his brain through surgery. Those microelectrodes then stimulate the areas related to touch.
Pitt-UPMC team help #paralyzed man feel again through a mind-controlled robotic arm: https://t.co/mFaxqQ6dkJ #WHFrontiers #BCIexplorer pic.twitter.com/MOV0rMasxU

— UPMC (@UPMCnews) October 13, 2016
"I can feel just about every finger—it's a really weird sensation," Copeland said in a news release via UPMC. "Sometimes it feels electrical and sometimes its pressure, but for the most part, I can tell most of the fingers with definite precision. It feels like my fingers are getting touched or pushed."
On Thursday, to celebrate the scientific study's release, Copeland met — and shook hands — with U.S. President Obama.
"The ultimate goal is to create a system which moves and feels just like a natural arm would," says Dr. Gaunt, one of the authors of the research. "We have a long way to go to get there, but this is a great start."
Comments
comments