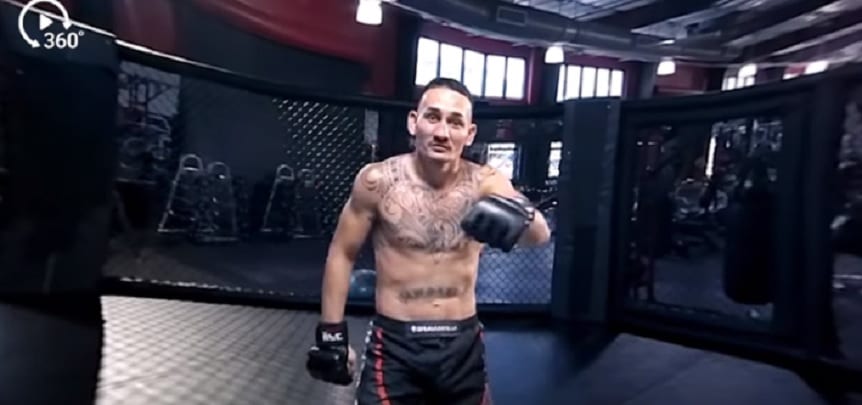 The future is here, ladies and gentlemen. Samsung have announced that this weekend's UFC 212 main event between José Aldo and Max Holloway will be viewable via 'Samsing Gear', the company's new virtual reality technology.
Samsung have teamed up with Live Nation, X Games and the UFC to bring a series of events with their new VR Live Pass service. You can subscribe to this free of charge through the Samsung VR app at the beginning of June. The premiere streaming event will be this weekend's UFC featherweight title bout at UFC 212 between Aldo and Holloway. In addition to the fight, additional pre and post-fight content will also be available.
In addition to the UFC, the world-famous X Games will be broadcast through the service from July 13th to 16th and a concert promoted by Live Nation will take place via Samsung Gear at some point in August (official details aren't available at time of writing).
If this weekend's broadcast of the UFC 212 main event goes well, it is feasible that the UFC and Samsung might attempt to prolong this partnership to offer more fight content through virtual reality headsets. A partnership with UFC Fight Pass would be a very interesting next step…
Comments
comments