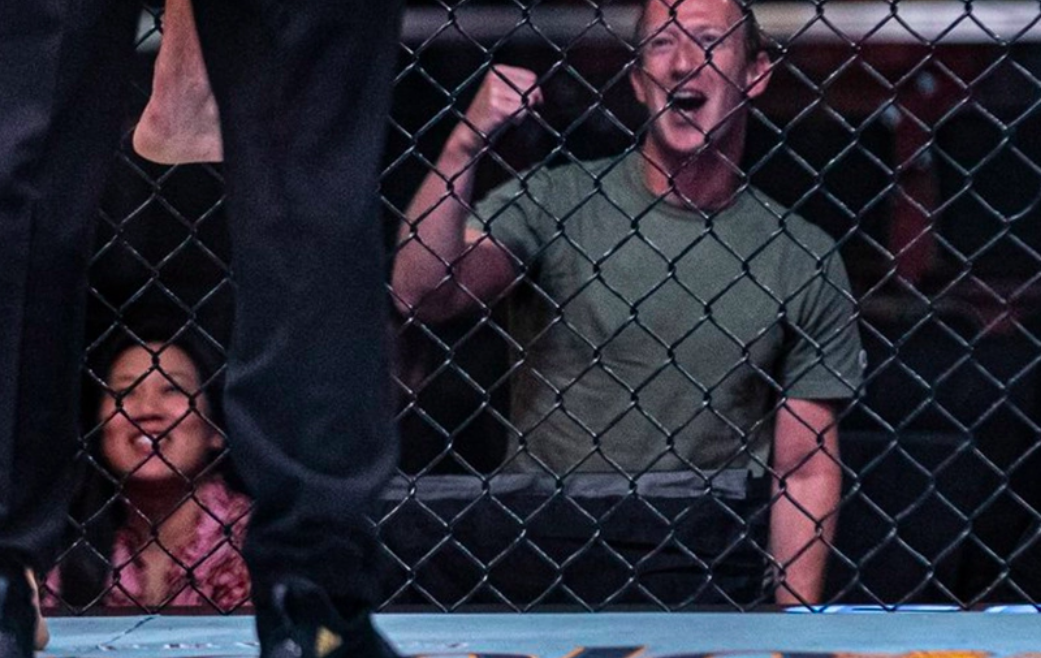 So now it makes sense.
A couple of weeks removed from Facebook chief Mark Zuckerberg's attendance at a fight card in the UFC's Apex Facility which prompted the UFC to disinvite both fans and media from attending, it is finally clear as to why exactly there was a media blackout of the event after it was revealed on Thursday that Zuckerberg and the UFC have partnered to broadcast MMA events in virtual reality.
Zuckerberg has invested significant funds in his 'Metaverse' concept, a virtual reality space which he maintains will be the next great plain of the digital age. Its detractors, though, of which there are many, have highlighted a poor initial start for the developing platform, with its user base understood to be falling well below expectations for what is reportedly a $1.2 billion enterprise.
But hey, now you'll be able to watch fights on it. This Friday's LFA card at the Sanford Pentagon in Sioux Falls has been selected as the trial run for the new technology. The event is to be broadcast on the UFC's own digital platform, Fight Pass.
"We are excited to offer an unprecedented level of engagement for Fight Pass subscribers and MMA fans around the world by producing a live MMA event in virtual reality," said Crowley Sullivan, the vice president and general manager of Fight Pass.
"With Meta providing the VR platform and YBVR lending their production expertise, we're confident this will be a great experience for fight fans."
This is presumably a proof of concept test for the technology ahead of it being rolled out for UFC fight cards, though this has yet to be confirmed by either the UFC or Meta.
The LFA fight card is to be headlined by a bantamweight world title fight between Muin Gafurov and Diego Silva.
Comments
comments