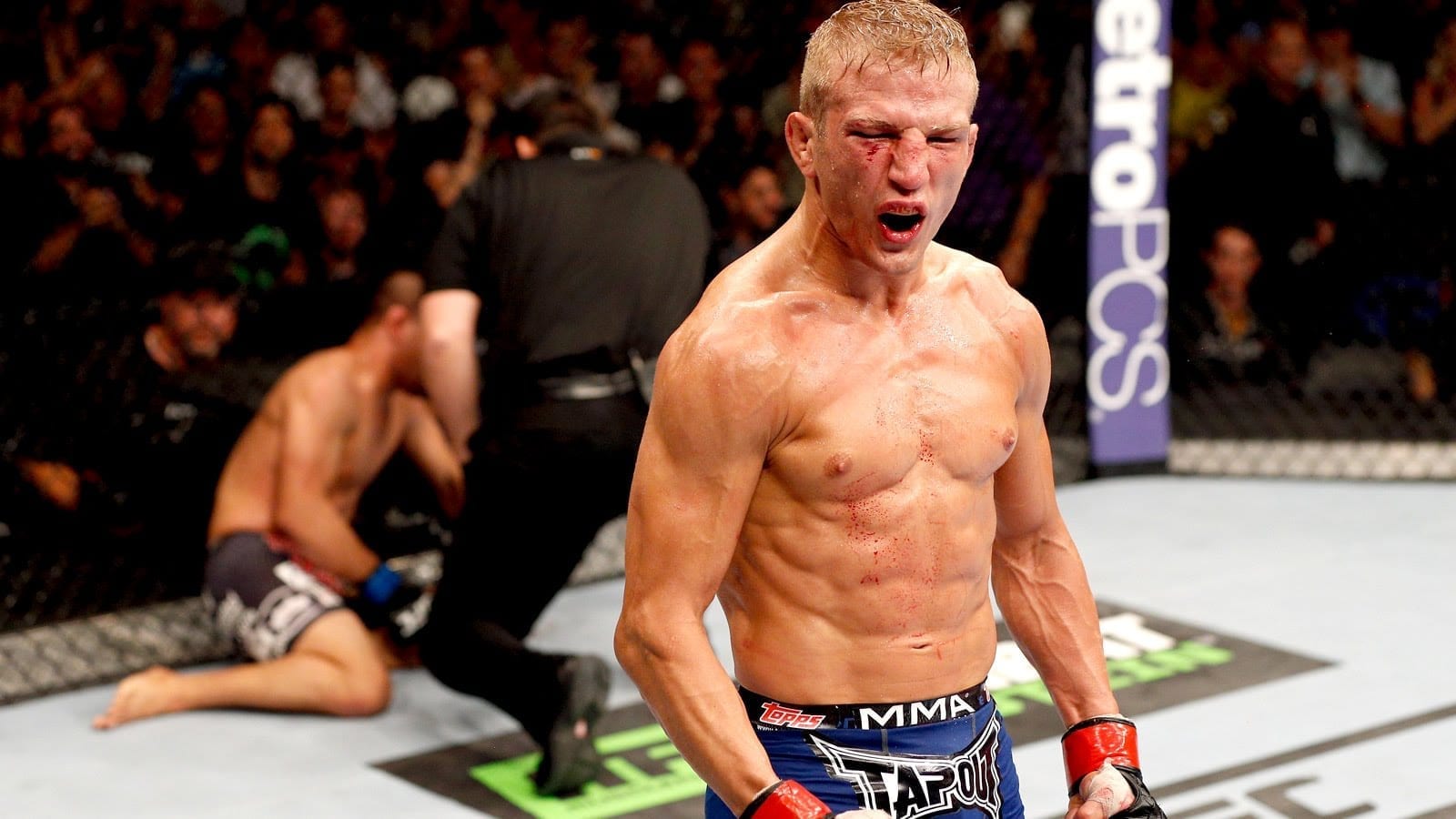 Former UFC bantamweight champion TJ Dillashaw says that he isn't allowing Aljamain Sterling to get inside his head in advance of their world title fight in Abu Dhabi next weekend.
Sterling takes on the second defence of his 135-pound world title in the first of two title fights in the UFC's return to the UAE next weekend —  a fight which the New Yorker says will come to the cage with a disadvantage given that he says he is "90 percent" sure that Dillashaw will have ingested something that he shouldn't have during his preparations.
Dillashaw recently served a two-year suspension after admitting to taking the banned substance EPO ahead of a flyweight title fight with then-champ Henry Cejudo.
But while Sterling says that he suspects his opponent is cheating, Dillashaw says that the champion's accusations are designed simply to garner media attention and get inside of his head.
"I try not to hold much ill will when I fight, man," Dillashaw said via ESPN. "I know I fight better when I'm just relaxed and having fun.
"I don't hold a grudge or nothing. I feel he's (Sterling) got to build something up. I think he's already building excuses of why I'm gonna beat him, trying to play mental warfare, but it ain't gonna work with me."
Dillashaw has fought just once since he was flagged by USADA in January 2019, defeating Cory Sandhagen by split decision in July 2021.
Comments
comments