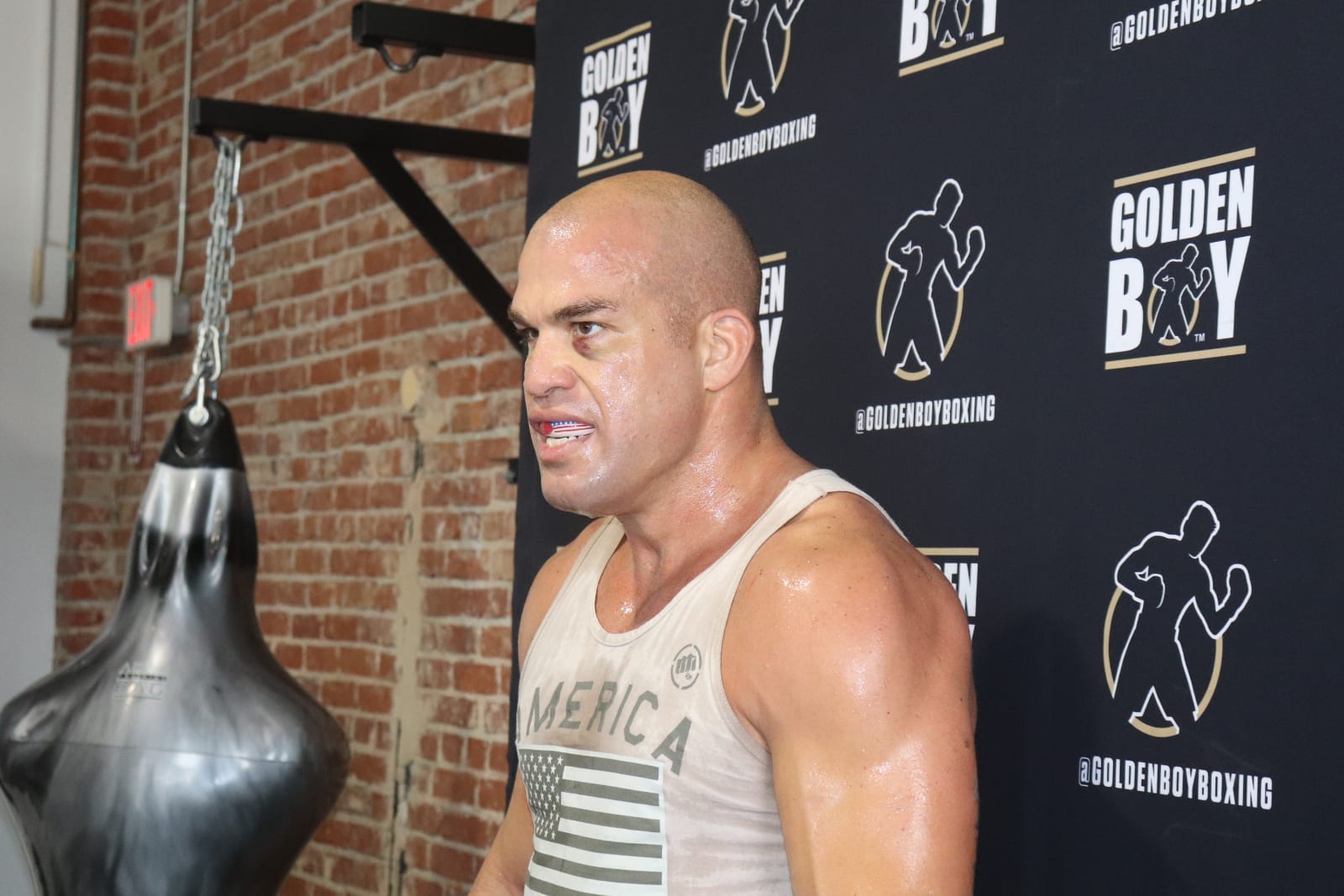 Well, here's one you probably didn't expect to read today.
Tito Ortiz and Chael Sonnen, two of the more recognisable names in mixed martial arts history, are poised to rematch in February of next year according to Ortiz himself. The bout, Ortiz told Adam Carolla on the latter's podcast, would come at 205-pounds as part of an event called 'Freedom Fight Night' which was founded by Harrison Rogers, Ortiz says, as a method of raising money for the US Republican party.
"I'll be competing my one last time in the beginning of February," Ortiz said on the podcast. "Tito Ortiz vs Chael Sonnen number two will be happening for Freedom Fight Night, and I'm excited. I'm really excited. In mixed martial arts, not boxing."
On The Adam Carolla Show, Tito Ortiz announced that he's fighting Chael Sonnen in early February 2023 for Freedom Fight Night. pic.twitter.com/f1PkpXiD0C

— Borrachinha Depot (@FullContactMTWF) October 11, 2022
Should the fight go ahead, it will the second time that the two will have met in the cage and will follow January 2017 fight which took place under the auspices of Bellator. On the occasion, Ortiz won the fight by first-round rear-naked choke submission. Ortiz is 5-1 in his last six fight in MMA and most recently fought in December 2019 where he defeated former WWE star Alberto Del Rio.
He also avenged his defeats against Chuck Liddell in a one-sided fight against his old rival in November 2018. More recently, Ortiz made his professional boxing debut against Anderson Silva in September of last year but was knocked out by the former UFC middleweight champion inside the first round.
Sonnen, meanwhile, has not fought in MMA since losing to Lyoto Machida in June 2019.
Comments
comments