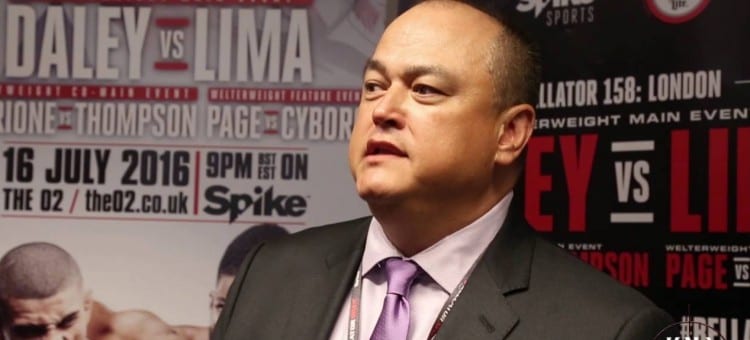 The Irish MMA scene continues to get bigger.
Recently, Bellator President Scott Coker revealed his promotion was looking on expanding their overseas product by putting on an event in Ireland before the end of 2016.
"I can't talk in too much detail just yet but I think you'll see us in Ireland sooner than you might expect," Coker said in an interview with The42. "Probably before the end of this year we'll have a fight in Ireland.
"As you know, Bellator is owned by Viacom, who owns Channel 5 and Spike UK, so I think that you'll see us in [the UK] and Ireland, this year and you'll probably see us there four times next year."
While Coker is yet to make any official confirmation, sources speaking to The Mac Life revealed the date is set to be December 16 at the 3 Arena in Dublin.
The event should provide a decent opportunity for local Irish talent to get featured on an international stage, as Coker and Bellator aim to fill the roster with more talent from the UK and Ireland.
"We're working with some of the top camps in the UK and Ireland in trying to find the up-and-coming new talent that will be the future of the sport," Coker said. "There are a lot of great fighters from that region and we're always looking for the next guy or girl to bring to Bellator."
Comments
comments