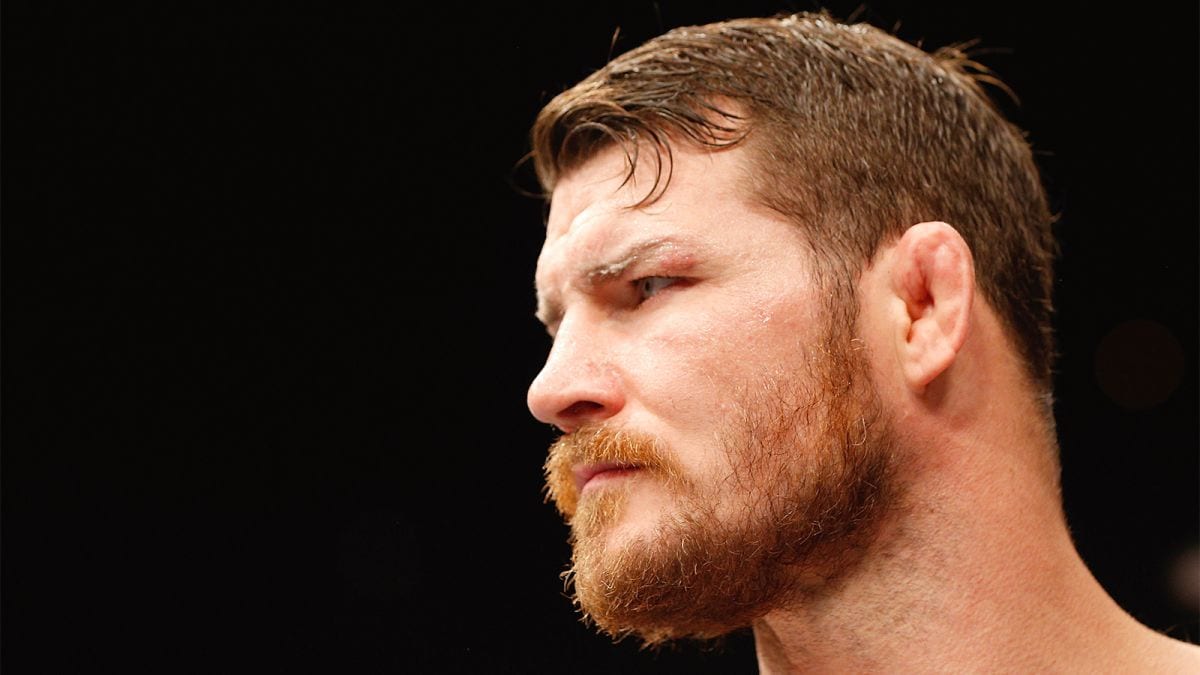 Michael Bisping wants a busy schedule.
Defending his middleweight title for the first time against Dan Henderson this weekend, the 'Count' is already looking towards his next challenge.
If Bisping gets the victory on Saturday, he will become the fighter with the most wins inside the UFC — overtaking Georges St-Pierre with whom he's currently tied (both are on 19).
With rumours abound that St-Pierre is set to be making a return from his self-imposed hiatus at UFC 206 in his native land of Canada, Bisping has continued to make a case to be the one to welcome him return.
Today at the UFC 204 open workouts, Bisping once again called on the welterweight champion to accept his challenge.
"If GSP wants it in Toronto in December, I'm good," Bisping said to a cheering crowd. "GSP keeps talking, you know, time to do some walking pal. He called me out, so I'll happily knock out Dan Henderson, have a beer with a few [fans] and get straight back in the gym.
"I like GSP. Nothing against GSP. Consummate professional, good guy, nice guy. I know his coaches. Good dude, but if he wants to fight, I've never backed down [from] an opponent in my life and I sure as hell won't start with a welterweight that's been retired for three years."
The call-out to which Bisping refers took place in an interview back in June. When St-Pierre started to take the idea of a potential return seriously, he made reference to the Brit as a possible opponent.
"There are two things I'm very proud of," St-Pierre said on The MMA Hour earlier this year. "There's my title, my welterweight title that I won, and there's another record that I hold for the most wins in UFC history. And now I have someone who's challenging me for it in Michael Bisping.
"I do not believe, if I fight him, he will send me back to a movie set. Yes, he's bigger than me, but I believe I've got more skill, more athleticism, and a higher fighting IQ than he does. The world doesn't turn around me, but if it's a fight that the fans and the UFC want to make, they've got my number. They can call my agent, no problem. We can organise to make it happen and make an agreement."
UFC 206 takes place on December 10 at the Air Canada Centre in Toronto, and will be headlined by Daniel Cormier vs. Anthony Johnson for the light heavyweight championship.
Comments
comments