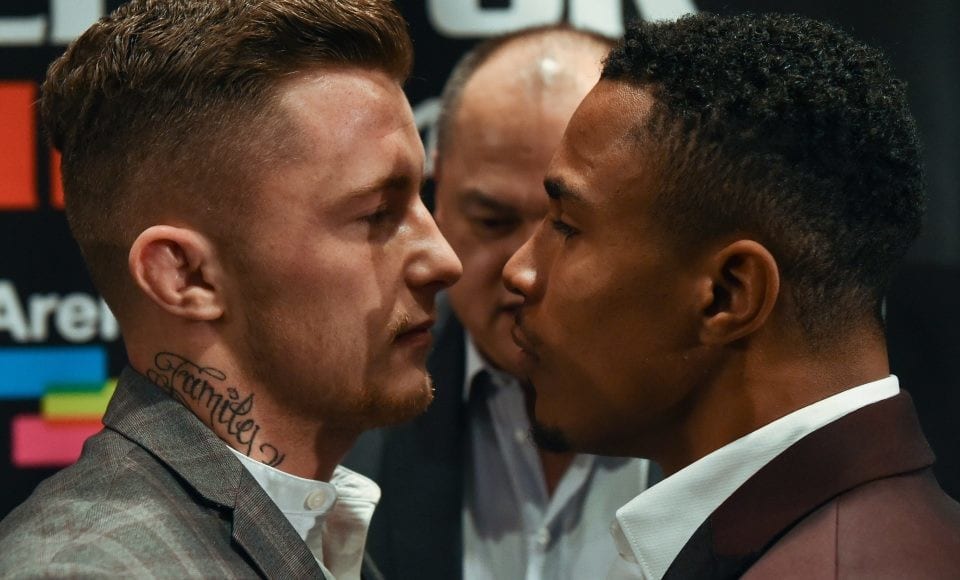 All fighters from the Bellator 169 / BAMMA 27 co-promoted event in Dublin's 3Arena have made weight for Friday's event, with the exception of the scheduled bout for the BAMMA light heavyweight title between SBG's Chris Fields and Andy Clamp which has been removed from the card for "medical reasons". Luiz Tosta vs Shay Walsh was also scrapped at the eleventh hour.
Bellator 169 will be headlined by a heavyweight clash between 'King' Muhammed Lawal and Japanese Judo Olympic gold medalist Satoshi Ishii, while Ireland's James Gallagher makes his second Bellator appearance facing off against Anthony Taylor in the co-main event.
Highly-rated Irish fighters Dylan Tuke and Sinead Kavanagh will also feature on the Bellator portion of the card.
Ishii will go into the main event with a weight advantage of more than 20 pounds on Lawal, who has spent a sizeable part of his career at light heavyweight but Lawal has spent a considerable part of his career fighting opponents larger than him.
The full weigh-in results are:
Bellator 169 "King Mo vs. Ishii"
Muhammed Lawal (213.0) vs. Satoshi Ishii (236.6)
James Gallagher (145.6) vs. Anthony Taylor (145.8)
Daniel Weichel (145.6) vs. Brian Moore (146.0)
Sinead Kavanagh (135.2) vs. Elina Kallionidou (135.8)
Dylan Tuke (144.6) vs. Cameron Else (145.2)
BAMMA 27 Card
Tom Duquesnoy (133.6) vs. Alan Philpott (135.0)
Nathan Jones (170.0) vs. Walter Gahadza (170.0)
Rhys McKee (154.0) vs. Jai Herbert (154.8)
Terry Brazier (170.4) vs. Niklas Holtze (169.2)
Comments
comments