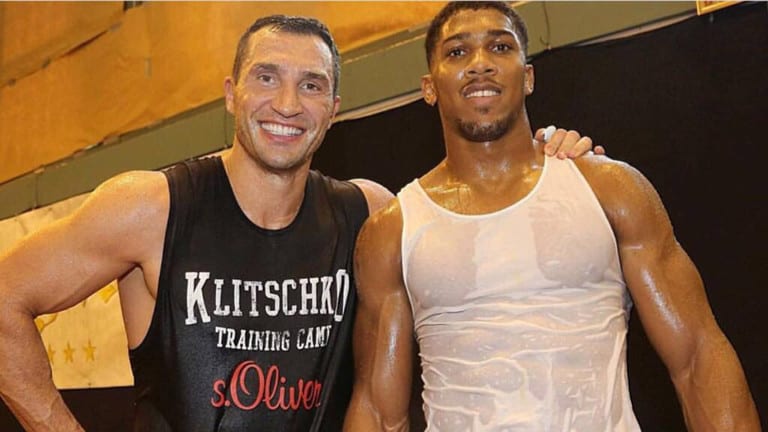 Banana skin avoided.
Tonight, Anthony Joshua continued his impressive boxing career and defended his heavyweight boxing title with an eighteenth straight knockout victory over Eric Molina.
Despite the fact that Molina fought negatively, barely throwing any punches throughout the first two rounds and focused entirely on defending shots, Joshua managed to find his way through to score a knockdown in the third, before finishing the fight moments later.
"He was trying to tee up with some haymakers," Joshua said post-fight. "Thats heavyweight boxing they look for the shots to try and stop you.
"It's hard dealing with a negative fighter whose not giving you many opportunities [but] no problem, it's a style that you gotta deal with."
However, the real noteworthy headlines were formed after the fight.
Wladimir Klitschko got into the ring, and promoter Eddie Hearn confirmed the speculation, and it's set that the two will face each other at Wembley Arena in London on April 29, for the unified heavyweight championship of the world.
"We move onto a bigger arena, more people can come and view it," Joshua said. "Two warriors are coming together. This is the step up people have wanted, Klitschko wants his belts back, let the best man win."
Comments
comments