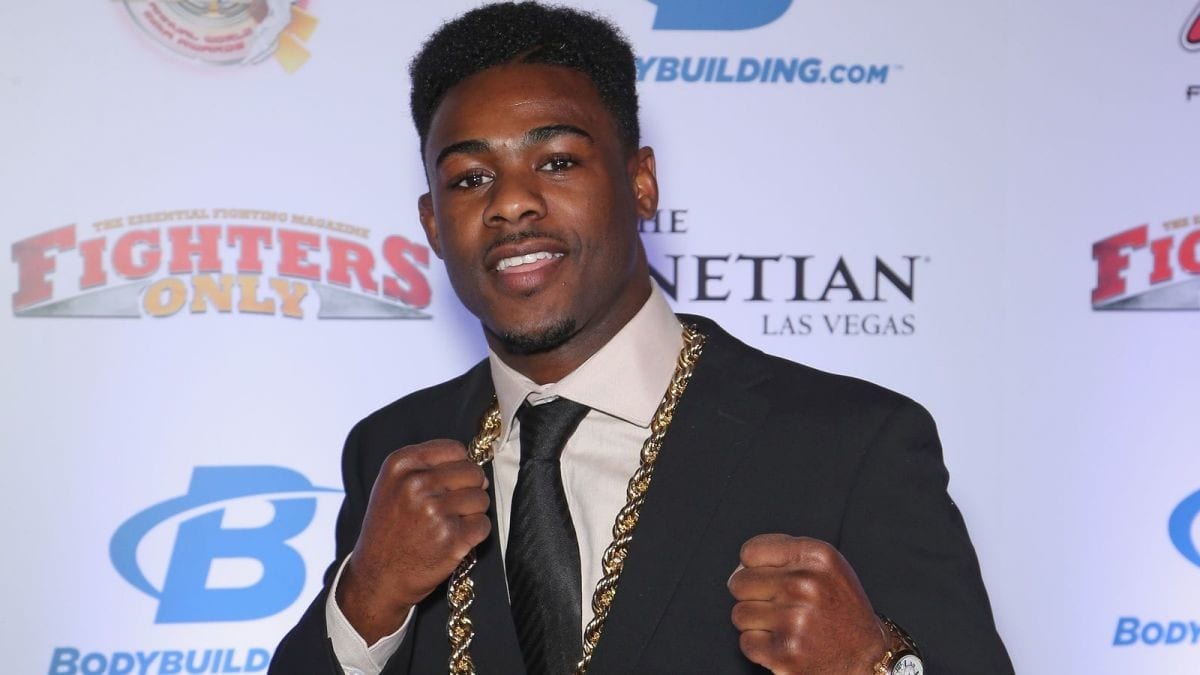 Looks like not everyone is a fan of the free spirit that is Donald Cerrone.
Aljamain Sterling, for example, could have done without some of Cowboy's comments when the two were sharing a Budweiser bus (of course) during international fight week.
Speaking on MMAFighting's MMA Hour, Sterling was somewhat coaxed (by teammate Gian Villante) into telling a story about the himself and Cerrone getting into an altercation, after Sterling got annoyed by what he felt were inappropriate comments being made.
"I don't know Donald Cerrone," Sterling said. "Donald Cerrone came up to me and made a comment about my chain. Okay, Ha-ha, I know the chains not real, it's a joke. It's the persona, my character is the 'Funkmaster', I get it.
"So [I] go to the bathroom, and he makes another comment, and he actually says something inappropriate. And for me, I wasn't just going to let him slide and just say that, because one; I don't know you. You're not one of my boys from my town, you ain't going to say no words like that and talk to me like that and make me feel a little uncomfortable."
While Sterling didn't specify what the comment was, he did state that he could consider it acceptable if it came from a person he knew and trusted, but wasn't something he was prepared to take from a stranger.
"See, I get it, if he talks to his boys like that that's cool," Sterling continued. "But we're not boys. So for you to come out of your face and say something like that, it's kinda weird for you to feel that cool with somebody you've never actually hung out with and never actually had a conversation with or anything. So I felt a little uncomfortable that he felt that was okay.
"I called him out on it, and later throughout the night he kept getting heated. And then one of his boys, I called him out on it [as well]. I was like 'you allow him to talk like that around you?' and he was just like 'oh man, oh man'."
While the nothing ever became physical, the Sterling did admit the two 'mean-mugged' each other all night, and at one point were throwing sharpie pens at each other.
"He tried to turn it into a joke, into more of a laughing matter," Sterling said. "It was cool, I understand he tried to play it off but for me, it was funny but I want you to address what you said and admit it was wrong.
"Whether you want to admit it or not, it was wrong. He never did, so I'm not going to sit around and joke with [him]."
Comments
comments