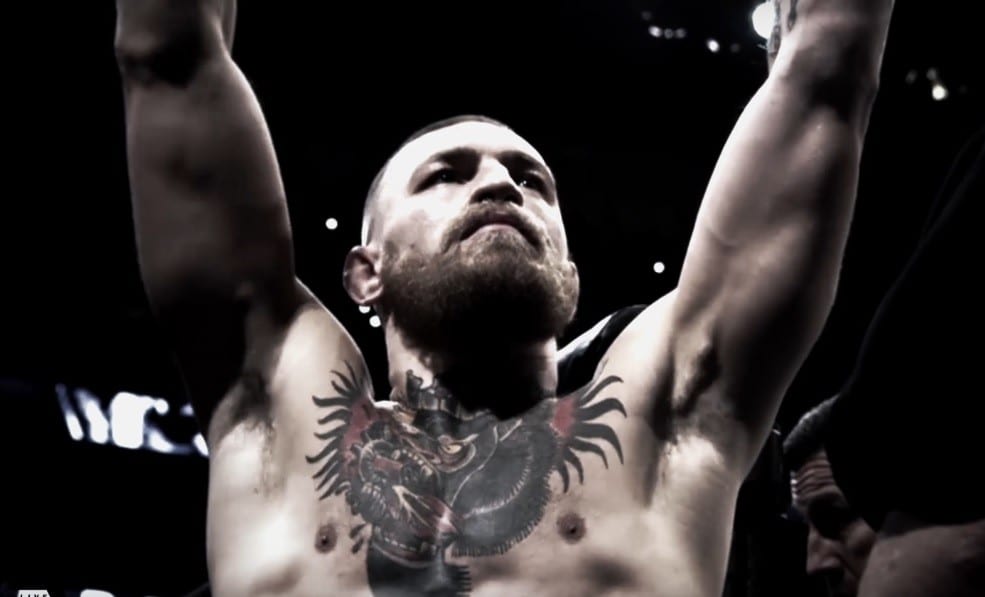 Boxing legend Marvin Hagler once said "It's hard to get out of bed in the morning to go for a run when you're sleeping in silk sheets". The sentiment being, of course, that once a fighter is on top of his sport and has made his money, they no longer have the drive or passion to put in the work required to stay there.
UFC featherweight champion Conor McGregor understands — but doesn't relate.
Currently the top earner in mixed martial arts, the Irishman has come a long way since needing dole money. And yet, despite his success, McGregor manages to stay hungry; by finding motivation in other areas.
"I'm set for life – I could walk away from this game two fights ago, I could have," McGregor said, speaking with Rolling Stone. "I'm motivated by the [championship] gold, the extra gold. The history of it. It's historic. Of course the money always motivates. The love for competition. There's many factors that go into it. I said I would enter and I would dominate two divisions, win the two-weight world title. If I say it, I will do it. That's where we're at."
In the way of that domination is lightweight champion Eddie Alvarez, a man who has been sending verbal barbs in the direction of his featherweight counterpart. But McGregor, who has just finished a brace of fights with rival Nate Diaz, doesn't find the same edge with Alvarez.
"I wish him all the best. I have no ill will towards him," McGregor said. "They talk. Him and his team and his coach they talk all these crazy things pre-fight, now the fight's signed and they're all apologies. It's almost like an acceptance of, 'Hey, we wanted the fight, now we got the fight and we'll take our ass whooping and thanks for the cheese, catch ya's later. That's my sense with him. He's going to come in and fight with his heart and he's going to be knocked out cold. He'll get back up, he'll give me my title and respect will be given. I'll have two world titles, he'll make a little money and we'll move on."
After a phenomenal training camp, and being back at a more natural weight, McGregor doesn't find himself lacking any confidence.
"I'm extremely confident," McGregor said. "He's too slow, he's too predictable. I have the reach, I have the height, I have the youth and I have this freight train rolling in every time. These people don't represent challenges. This is just another body type. A new body. That's the way I see it. I run this game."
We won't have long to find out if 'Mystic Mac' has another prediction right. UFC 205 takes place this Saturday.
Comments
comments