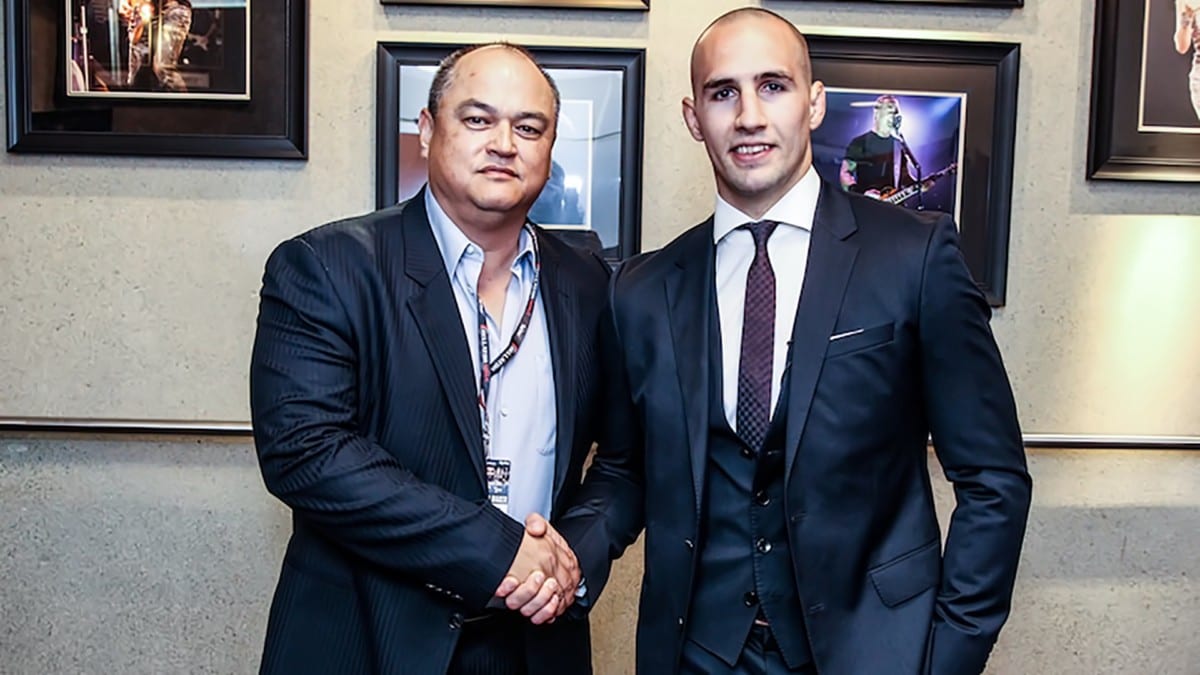 Now that 2016 is nearly over, and it's time for reflection. Looking back, it's been quite the year for MMA; legalisation, repeated broken records, a sale for $4 billion… there's a lot to digest. As such, leading up to Christmas, TheMacLife.com will be revisiting the twelve biggest stories (good and bad) from the past twelve months.
Yesterday, we looked at the introduction of an outside star into the UFC. And today, we'll be swapping things around and taking a look at the introduction of UFC stars into outside the organisation.
While it's fair to say that the UFC have had a spectacular year, and as such populate the majority of this 'Christmas list', they aren't the only MMA promotion to have created big headlines in 2016.
For example, this year the term 'free agency' seemed to take a more prevalent role, and over the last twelve months, Bellator have managed to snag four of the biggest names in their history as a promotion.
First up was Benson Henderson back in February.
A former UFC lightweight champion, the Henderson signing was a coup for Bellator President Scott Coker in more ways than one. With a legit talent and (at the time) top ten lightweight in the world joining their ranks, Coker seemed to manage for the first time to present Bellator as a viable alternative option for any athletes growing disillusioned with the UFC.
Following Henderson was Matt Mitrione. Mitrione who, while less popular, was still an important acquisition for Bellator, as it added credence to Benson's move, and put an outspoken athlete on fighter issues in a more liberal environment for him to express himself — something UFC fighters are often bemoaning.
But the big names really came in August and September.
When Rory MacDonald made the move, he was easily one of the top five welterweights on the planet and was still young enough to craft a legacy for himself in the sport. While he had just lost two straight in the UFC, one was the fight of the year in 2015 and the other was against a man who just drew with the world champion.
The list of Bellator signings could likely end here, and 2016 would still be regarded as an important milestone for the validation of testing MMA free agency. But then a month after MacDonald signed, in the most surprising of all Bellator signings, Chael Sonnen announced his move.
While the details of how that particular signature got put to paper haven't yet been completely revealed, Sonnen is perhaps the most impressive get of all the Bellator signings. While MacDonald has himself a longer future in the sport, Sonnen was at one point one of the biggest names in the sport, and for him to jump over to the second string team probably singlehandedly marks Bellator's 2016 as a successful one.
While the second largest MMA promotion is still in a number two role by some distance, their signing of higher profile names now offers fighters a manner to negotiate themselves more money when their contract ends.

While Bellator won't be overtaking the UFC any time soon, any competition — no matter how small — is a good thing.
Comments
comments