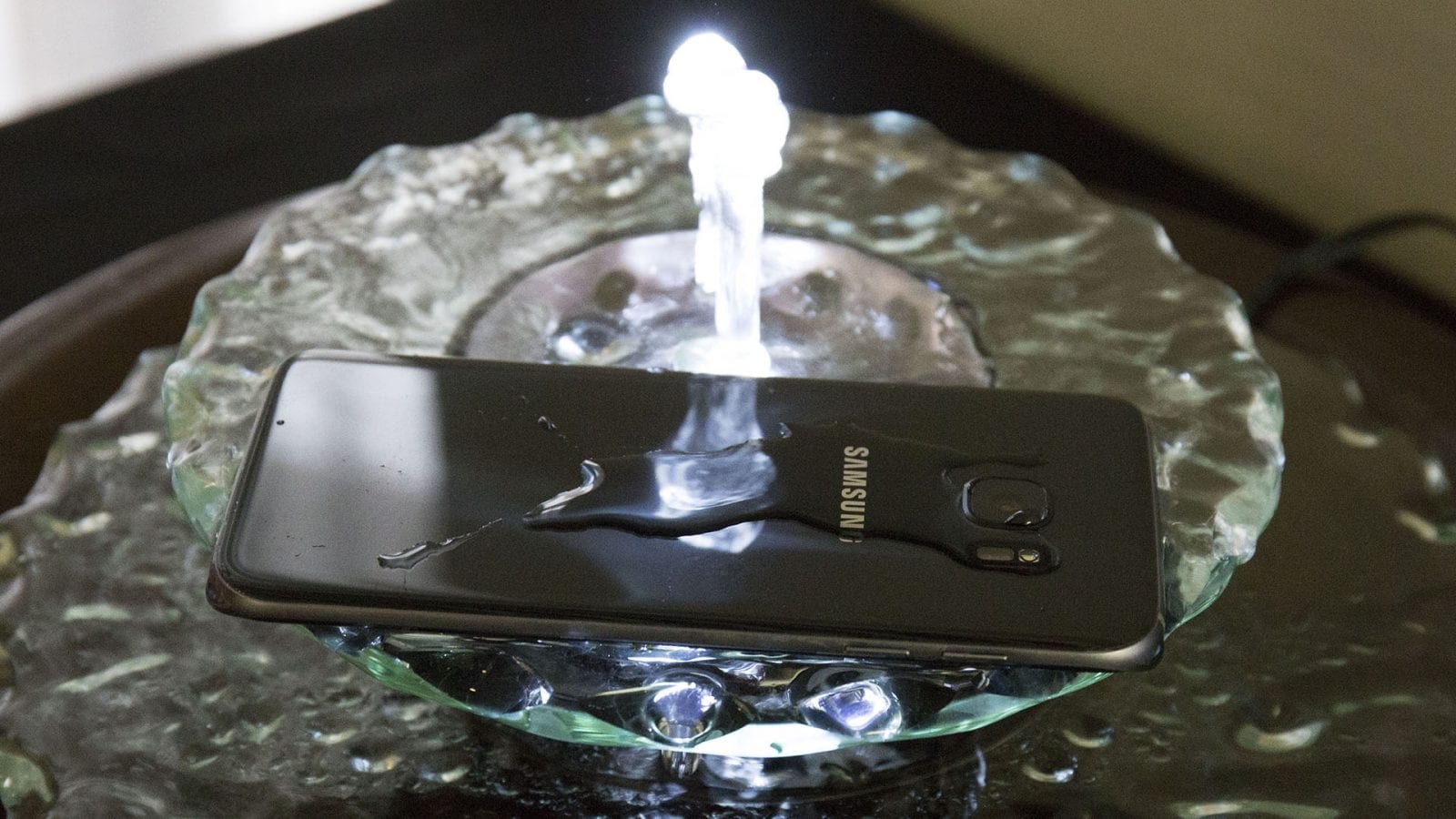 The most powerful and aesthetically pleasing smartphone of 2015 just got better, as Samsung bring back water resistance and micro SD adoptable storage. Watch in the video below as the effectiveness of the water resistance is tried and tested.
The Samsung Galaxy S7 and S7 Edge are no doubt the two most powerful smartphones on the market right now. However, aside from their upgraded CPU or their overall GHz speed, it's the added features including water resistance and memory storage that will encourage the masses to opt for the upgrade.
Samsung by adding these key features back to their flagship devices have upped the ante on their rivals including Apple, whos iPhone have recorded record lows in terms of overall sales.
Samsung's new and improved devices with their added features can unlike the new iPhone 6s, differentiate themselves from their predecessor, the Galaxy S6 and S6 Edge. Analysts have pointed to the The lack of any significant upgrades as one of the key reasons the iPhone 6s failed to take the market by storm.
Watch in the video below conducted by warranty service SquareTrade as they put the new devices under rigorous waterproof and break-ability tests. The experts deemed the new devices as the "most water resistant devices" they have ever seen.
photo credit Gismodo.com
Comments
comments