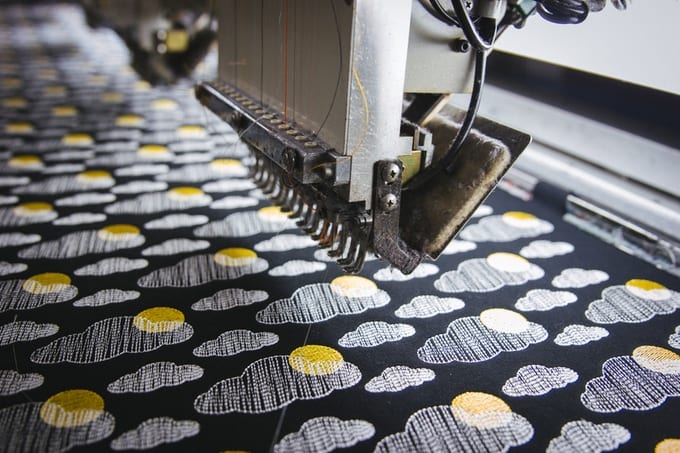 Exactly what it says on the tin. Each of these incredibly stylish Sweatshirts takes 24 hours to create, using 12 machine heads working simultaneously. The result? An incredibly well designed talking point inspired by the symmetry of MC Escher and ancient Japanese art.
Sick of cleaning your clothes? For the scruffy who want to look slick, here comes the ODO T, the world's first self cleaning t-shirt and jeans set. Now you can finish Saturday night with a kebab, wear the same tshirt the next day, and no-one will be any the wiser.
The guys behind the most funded watch Project ever to hit Kickstarter are back. The Havok Racer is a "racing inspired vintage masterpiece built with premium parts and soul". The Havok boasts as being the pacesetter in affordable luxury watches, and judging by their 2593% funding this is no idle boast.
Have you ever wondered why a pair of plastic glasses are so expensive? So have the guys behind Shades Club. For just €20 per month you will get sent 12 pairs of luxury, affordable sunglasses, without having to so much as pay bus fair into town; these bad boys get delivered straight to your door.
"The World's 1st subscription box for sunglasses. Finally own your dream collection for just $20 a month. Stop overpaying. Start living." -Shades club
The Ekster. This has to be by far our favourity Kickstarter project of 2016. The Ekster is everything you need in a wallet; style, security and ease of use, this tops our list.
THE FEATURES
QUICK CARD ACCESS
Our wallets allow you to access your 5 most important cards at the click of a button using a spring-loaded mechanism (for right- and left-handed users). The uniquely designed friction mechanism prevents your cards from falling out of your wallet.
TRACKABLE
Our tracking app prevents you from ever losing your wallet, indicating the distance between you and your wallet. (rechargeable battery +/- 6 months)
PHONE FINDER
When pressing the tracking button on your wallet, your phone will start ringing, even when on silent mode!
CARD SECURITY
Our RFID/NFC blocking smart wallets protect your cards from wireless skimming and private data theft.
SLIM DESIGN
Our ultra thin handcrafted leather wallets ensure maximum convenience with minimum bulk.
REMOVABLE STRAP
Using the multi-purpose strap, you can store anything from cards to cash without adding significant bulk.
What a time to be alive!
Comments
comments