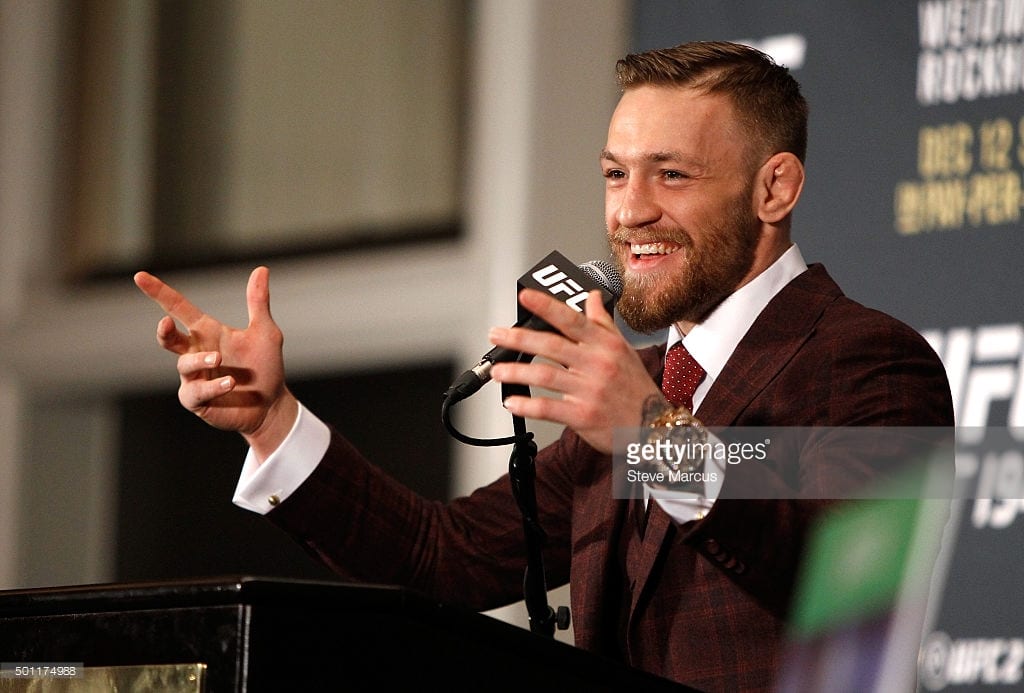 Below McGregor uploaded to his Instagram account a mock coin, as support grew for the petition among fans.
What started off as somewhat as as an audacious attempt by McGregor fan Patrick O'Leary, to have the newly crowned UFC featherweight champion showcased on Ireland's €1 coin, nearly came to fruition once Mr 'Notorious' himself got wind of the idea.
For those unacquainted with the backstory, a petition was put forward to have Conor McGregor featured on Ireland's €1 coin. It was received by the Oireachtas in mid-December to be discussed by the Public Petitions Committee at Leinster today.
McGregor after been made aware of the petition and its growing support among fans, added his voice to the push:
"It would be a true honour for me to be immortalised on the €1 coin! Thank you to my fans for the petition! Let's go Oireachtas! Vote yes."
Unfortunately the petition was deemed inadmissible as committee chairman Pádraig MacLochlainn TD revealed that they were unable to contact O'Leary and as a result couldn't proceed.
McGregor's response below
Ah well it was fun while it lasted. Next time petition to stick me on that nice fat purple 500 bill 😂😂😂 https://t.co/kIiQH6omlv

— Conor McGregor (@TheNotoriousMMA) January 13, 2016
All was not lost as a jovial McGregor tweeted his response to the news, in which he jokingly expressed his desire to move onto bigger and better pieces of Irish currency, the "fat purple 500 bill"
Comments
comments