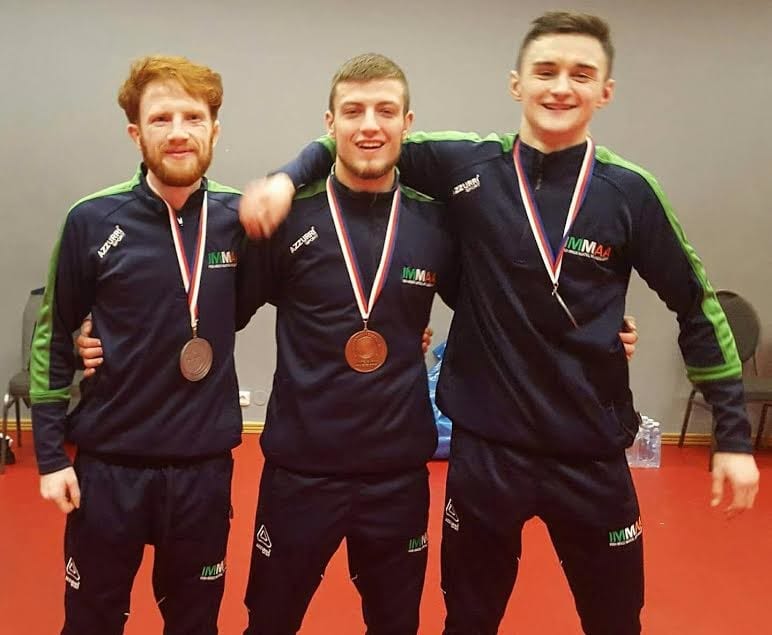 Three members of team Ireland managed to get themselves on the podium in the finals of the IMMAF European opens today.
Lee Hammond, "Yogurty" David Fogarty and Alexander O'Sullivan all gave solid accounts of themselves and their performances meant team Ireland went home with three medals (two silvers and a bronze, respectively).
Fogarty and Hammond came the closest, with both just one win away from getting the gold. While in the end the two found themselves on the wrong side of a judges decision, both bouts were close calls. Hammond was particularly unlucky, as he looked to have an armbar in deep moments before the buzzer sounded.
Regardless of the end result, the Euros offer an incredible opportunity to test oneself, with a fights day after day. By the end of the week, Hammond had fought five times, and Fogarty had fought three.
Both men train out of the world renowned Straight Blast Gym, and offer an insight into the increasing amount of talent at the gym at all levels.
All three men fully intend on returning next time around, and will be competing in the IMMAF Worlds and Euros.
Comments
comments