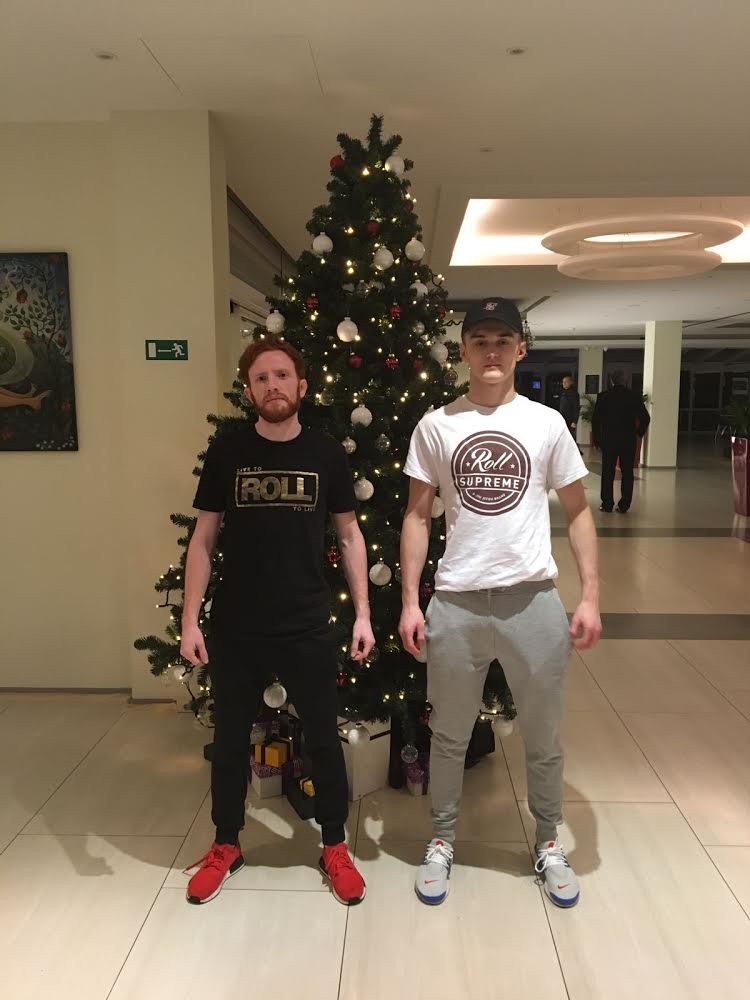 With the unparalleled success of Conor McGregor in the UFC, it's perhaps no surprise that Irish MMA finds itself booming at all levels of the sport. With a recent event and a raucous crowd in Belfast proving the country's interest in the sport continues to grow, young fighters from across the island are finding more and more success on the world stage.
A perfect example, for instance, is the presence of two SBG team members in the finals of the annual IMMAF European Open Championships.
Flyweight 'Yogurty' David Fogarty and lightweight Lee Hammond have both made the trip over to Prague to take part in the prestigious tournament, and after a hard fought week find themselves on the verge of gold.
Perhaps even more impressive is the manner in how they've got there. Hammond, for example, will be fighting for the fifth time in as many days when he steps into the cage tomorrow. Fogarty will be making his third walk.
In an indication to the rising level of SBG talent, Fogarty and Hammond have won all but one of their joint six bouts by submission. In their respective finals tomorrow, Hammond, 20, will be facing Ferdun Osmanov from Bulgaria, while Fogarty, 27, meets Serdar Atlas from Sweden.
Should they win, it marks an incredible November for the gym.
With McGregor's historic double champion reign, Artem Lobov spectacular performance in Belfast and now potentially two gold medals, SBG goes from strength to strength — quite the journey from the small 'Shed' where it all started.
"I said I'd give [coaching] 12 months and if it doesn't catch on I had the idea of possibly being a maths teacher," Kavanagh posted to Facebook, Monday. "15 years later i'm still not sure how all that has happened did but here we are! It's gone from 2-3 gyms nationwide with probably less than 100 combined membership to there being almost 100 active MMA and BJJ schools with 1000's enjoying the sport now. Let's see what the next 15 years brings!"
To see the results of the IMMAF European open, as well as the draws and scheduling, check out their website here.
Comments
comments