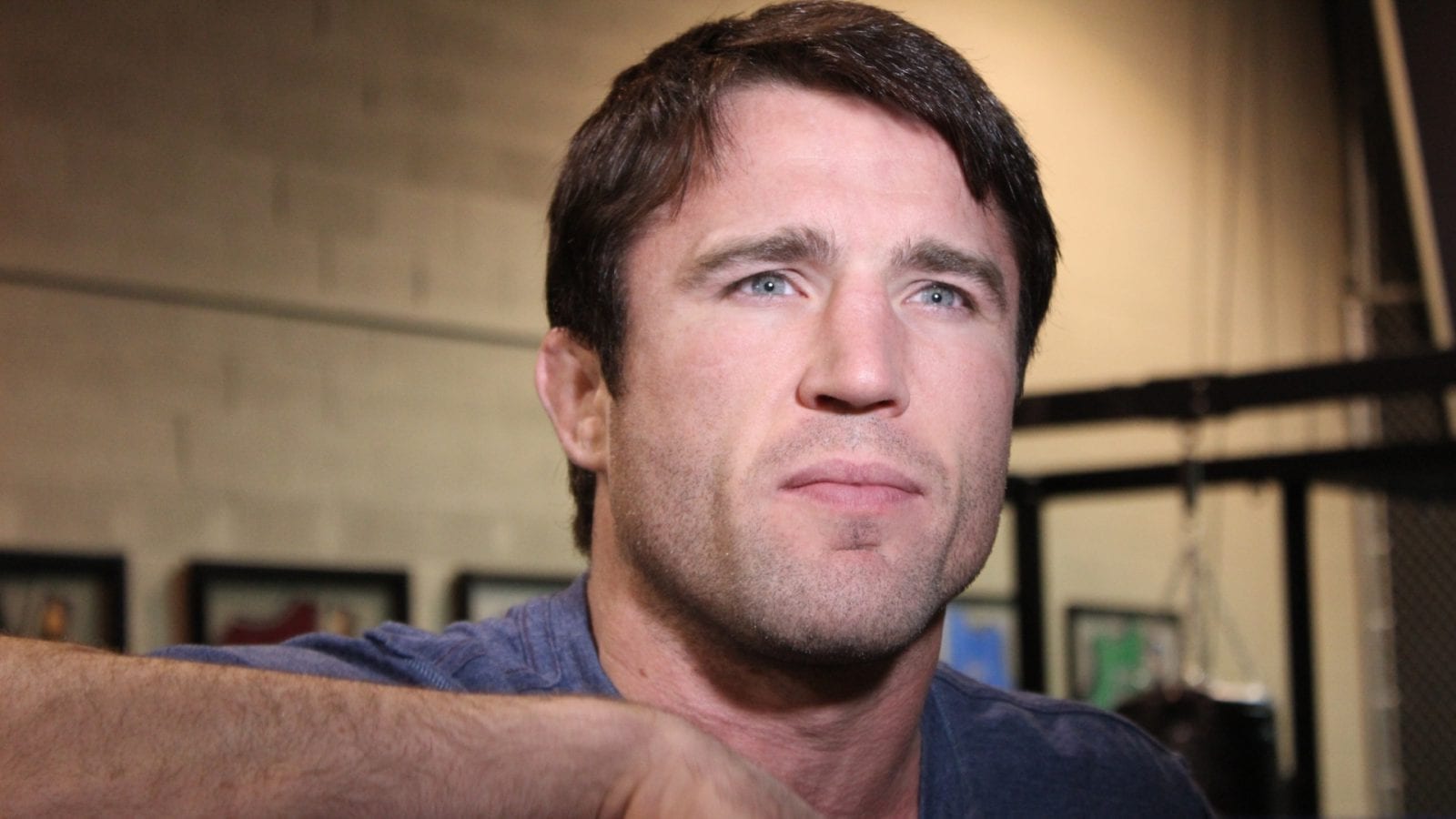 The Bad Guy is back.
Speaking on a media call, today, Chael Sonnen fired on all cylinders as he addressed his leaving the UFC and his choice to sign with Bellator MMA as he returns to the sport. Something, he said, was inspired by a sheer drive to fight.
"I'm on a legends ass kicking tour," Sonnen said. "I hope they book two guys, because one of them's gonna pull out. All I can tell you for myself, no matter what happens, I will make that walk when my music hits those speakers. Anybody, anytime at any weight class, and that isn't bravado or tough guy talk.
"I'm watching these guys and they're talking about money, and who their opponents are and the weight class and if 'this' happens. Who cares about all that stuff, you either wanna fight or you don't. And one of the main motivations for coming back is pure anger."
Sonnen's move, which broke late last night, came as a complete surprise to the MMA world. Until then, it had seemed that Sonnen was likely headed back to the UFC, even undertaking the mandatory USADA testing process; a point of interest when it comes to Sonnen, who returns to the sport after a two year suspension.
The move to Bellator, however, is unrelated. Sonnen had been tested four times by USADA, and stated that all was fine with the results. His new contract supposedly involves a written clause where should he fail a drugs test, it will cost him 100% of his fight purse, and $500,000.
As the first fight in his new surroundings, no contracts have been signed, but it seems pretty clear that Tito Ortiz is Sonnen's first target.
"Tito's a legend, Tito's great, Tito's even a friend of mine," Sonnen said. "But the bottom line is he's been around and I was jealous for a long time. Jealousy's a hell of a thing, there's a reason it's one of the deadly sins.
"He looks at me the same way I look at him. I look at him like 'Tito, you know I could whip your ass' and he gives me that exact same look. Every time we're in the same room together, there's like this big alpha male contest and he knows whats going on, and I know whats going on. So if the bad boy ants a piece of the bad guy, all you gotta do is say my name. I've said his name, all he has to do is say mine."
Ortiz is just the name at the top of the pile, however.
With potential bouts Wanderlei Silva (whom Sonnen guaranteed he would be fighting), Quinton 'Rampage' Jackson, Rory MacDonald, and even Fedor Emelianenko as all possible bouts, Bellator looks like more than a decent home for the 'American Gangster'.
Listen to the Chael Sonnen media call below:
Credit to MMAWeekly.com
Comments
comments