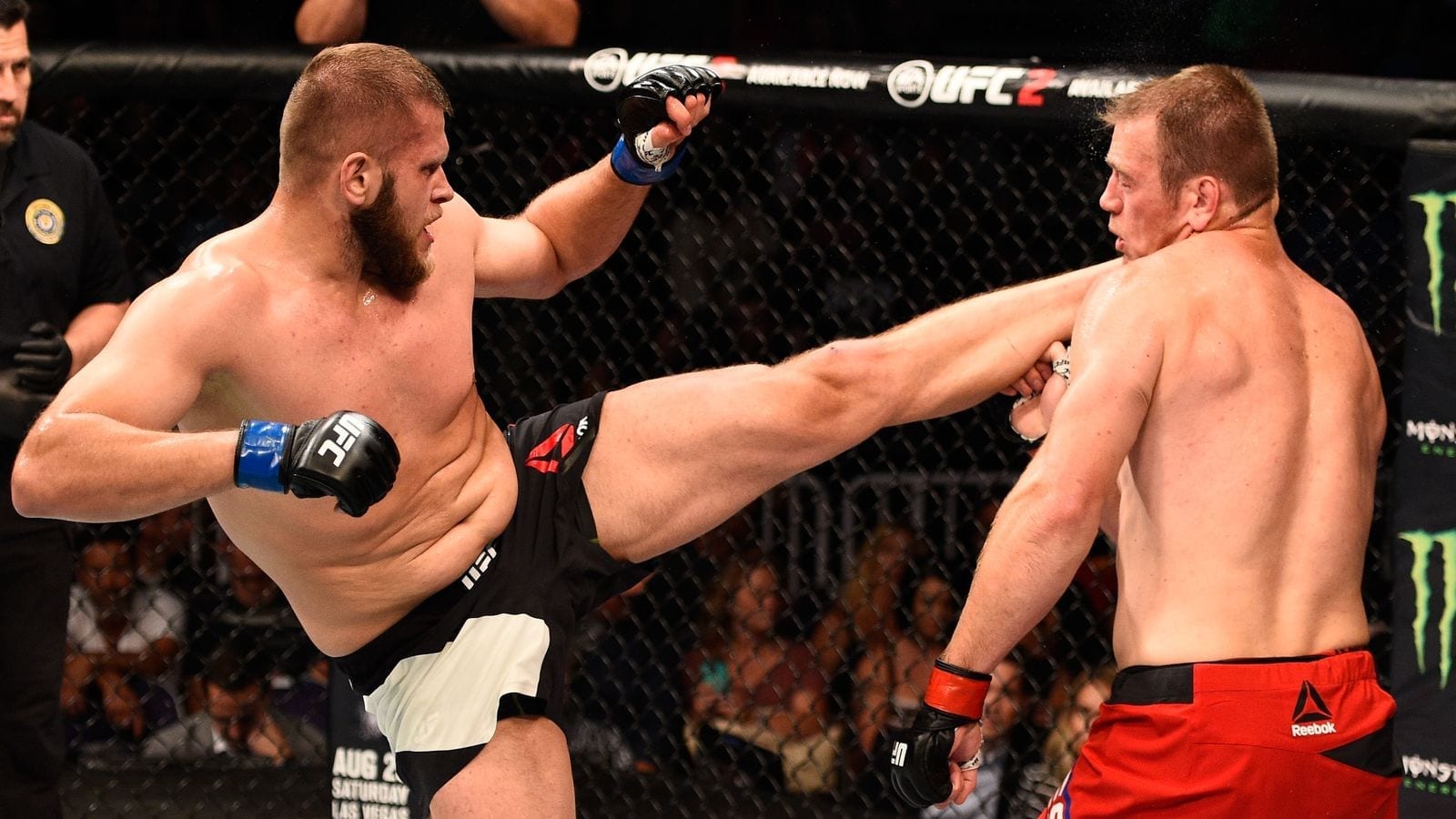 While we do get a ton of knockouts in the heavyweight division, head kicks are somewhat of a rarity, since the days of Mirko Cro Cop at least.
Last night Marcin Tybura's landed a brutal head kick which instantly shut-out the lights of his opponent Viktor Pesta. The knockout is already being billed as KO of year.
Watch below as the Polish heavyweight Tybura finished Pesta with this devastating head kick in the second round of their bout on Saturday in Salt Lake City.
WHAT A FINISH! @MarcinTybura puts @ViktorPesta down with a huge head kick! 💪 #UFCSLC https://t.co/x4p1ymi3mQ

— #UFC208 (@btsportufc) August 7, 2016
The UFC heaveyweight champion Stipe Miocic showed some respect for the finish, tweeting "Hell of a KO big fella"
Hell of a KO big fella! #UFCSLC

— Stipe Miocic (@stipemiocicufc) August 7, 2016
Do you agree, is this knockout worthy of KO Of The Year? Leave a comment below.
Comments
comments