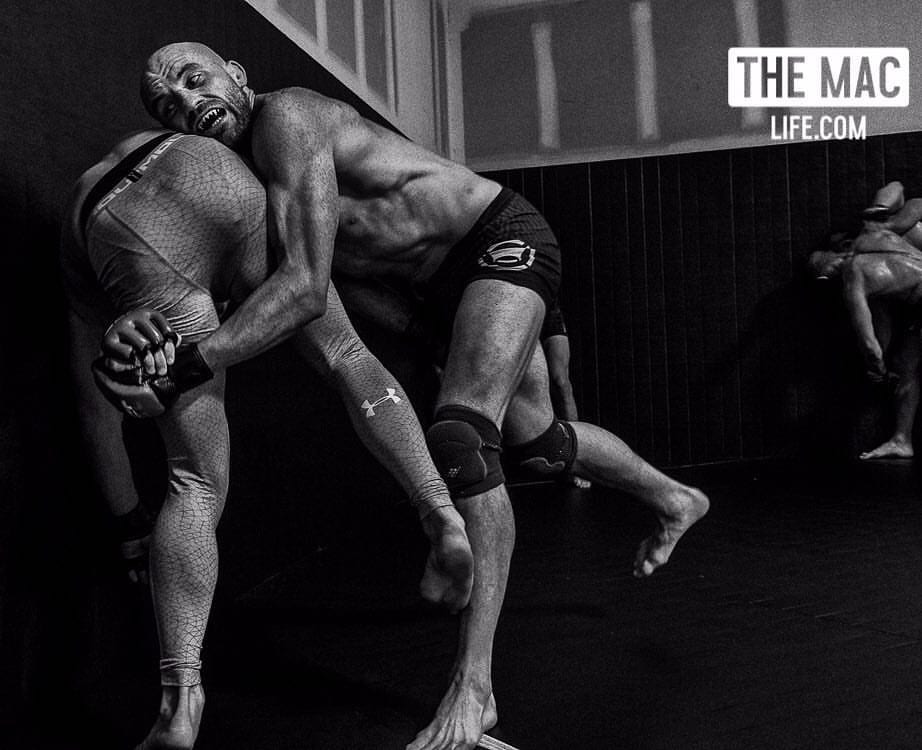 The MMA injury bug has struck again, and this time its come for UFC 202.
Tim Means and Sean Strickland were scheduled to face off on the PPV undercard of McGregor-Diaz 2, but Strickland has suffered a knee injury and has withdrawn from the contest.
Means, who was set to appear in his first bout following a six-month USADA suspension, now finds himself without a 'dance partner' just 13 days from fight night, and the UFC with a job to do in finding a replacement.
Enter Peter Queally.
Queally, who has been out in Vegas training with UFC Featherweight champion McGregor for the upcoming rematch with Nate Diaz, wants in. Taking to Twitter, Straight Blast Gym star Queally challenged Means, declaring himself "ready to go."
I hear you need a dance partner?? I'm in Vegas ready to go!! Ireland vs USA!! 🇮🇪🇺🇸 #ufc202 @MeansTim @danawhite @UFCEurope @ufc

— Peter Queally (@peterqueally) August 5, 2016
Means was quick to respond, appearing to accept the fight and mocking Queally's fighting record, before telling him to contact UFC matchmaker Joe Silva.
@peterqueally call Joe Silva!! #UFC202

— tim means (@MeansTim) August 5, 2016
While Queally's record of 8-2 does make him the less experienced man (Means' record stands at 25-7-1), the UFC have a history of rewarding those who step up to the plate on short notice. By getting his name out there early, the UFC could well go for the Irishman as a late replacement.
Have your say! Vote below.
[socialpoll id="2379618″]
Comments
comments