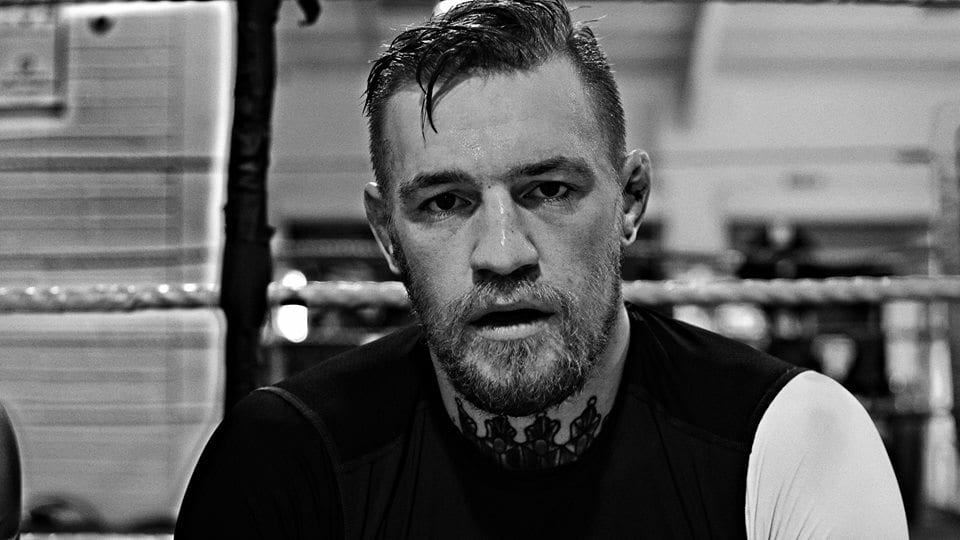 UFC Featherweight champion Conor McGregor has never shied away from predictions, and going into his rematch with Nate Diaz, things are no different.
Speaking on the UFC 202 Media Call, Friday, McGregor went back to his 'Mystic Mac' roots, offering his thoughts on the upcoming Diaz bout, what went wrong last time and why this time fans can expect a different result.
"If I really look at it, he has a solid chin, he's durable, very experienced, he has the size and the weight on me," McGregor said. "I think that was the wrong thing to go and expect [the knockout] in the first round. And I did go out to KO him in the first round. I can say that. I marched forward and backed him up against the fence and teed off on his head. I did what I said I would do. But respect to him, he stood out, he's durable, he's experienced, he weathered the storm.
"This time, I'm still going to march forward, I'm still going to press him, I'm still going to bust him. There's just going to be a lot more in my tank. I'm just going to be a lot more prepared for a man who can stay in there with me, but even still, I struggle to give him past round three. If I was to make a prediction, which I will right now, I believe I will repay the favour and KO him inside the second round."
In the lead up to UFC 202, McGregor has trained in a totally different fashion, preparing for a specific opponent for the first time in his career. In that respect, he thinks he owes something to the loss back in March, stating it has helped him grow in his approach to the fight game.
"I am an expert at adaptation and overcoming adversity," McGregor said. "I've been doing it my whole life and I've faced many defeats in all forms, not just MMA but in everything, and I've always come back stronger. We win or we learn, that's what my coach John says, and that's what we do. I feel I've grown as a fighter, I've gained some valuable experience. Usually when I go in, I hit them, they go down. That's it. My division, I kill them. Check my record. Four second knockout, 3.5 second knockout if you want to be accurate. I knocked Aldo out in 11 seconds if you want to be accurate. Sixteen-second knockouts on my record. When I hit them, they fall.
"So it was nice to go in there and face a man who, although he was close to crumbling, he stuck in there and showed his experience and durability. It was nice to experience that, and now I have a chance to go back in and use what I have learned from that fight and go at it again. So I'm very, very excited for this fight. It's going to be a hell of a fight. The last one was a hell of a fight. We went in there, we stood toe-to-toe. The fans are in for a treat, but make no mistake, my hand will be raised."
Continue staying tuned to The Mac Life for exclusive Conor McGregor content as we finally approach UFC 202, and one of the biggest bouts in UFC history.
Comments
comments