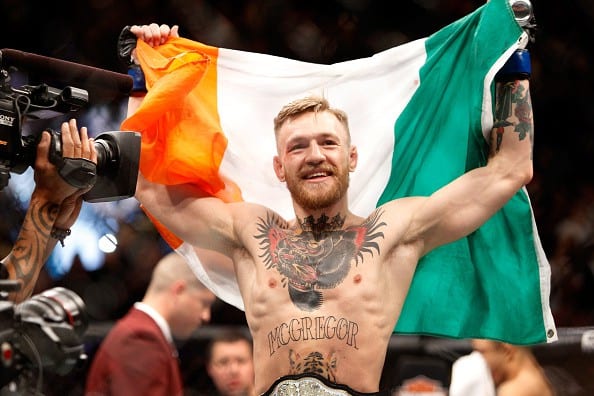 "If he makes that walk with me, I feel I'll KO him within one. Every single movement I make will get an over reaction from him because he's emotionally invested in it. The whole of Brazil is piling pressure on him. I see him over reacting, over extending and then being KO'd unconscious."
The words echoes uncannily the prediction made on numerous occasions by McGregor himself, that he will not just defeat Jose Aldo, who has been undefeated for over a decade, but knock him out inside the first round.
"The fight will be over after the first exchange"
McGregor took his predictions to prophetic levels when his narrative storytelling of events which encompass almost all his fights, changed from the bold prediction that the fight will be over inside the first round, to an even bolder and more precise declaration that he couldn't see Aldo making it past the very "first exchange"
Well while critics sneered at McGregor's claims calling them brazen and not bold, and as both fighter stepped off the scale the betting odds swung in Aldo's favour indicating a growing support for the then reigning champion.
McGregor however, revered for his mental toughness, came out stoic, calm and as confident as ever, finishing Aldo in 13 seconds in the very first exchange, rendering Aldo "unconscious"
Comments
comments