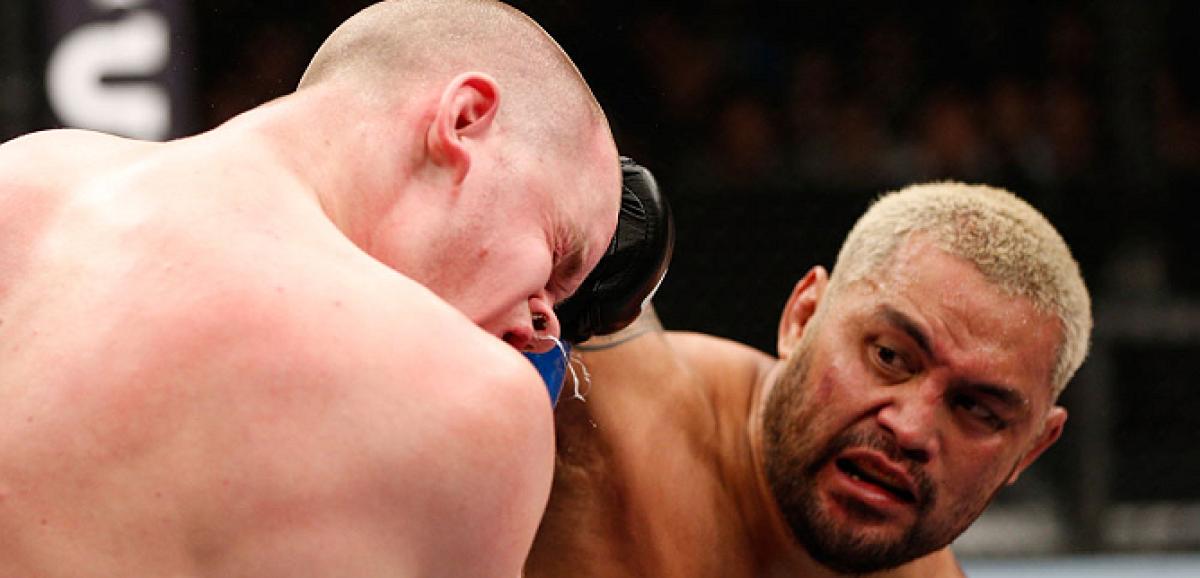 Mark 'The Super Samoan' Hunt is hands down the pound for pound hardest hitter in the UFC today. He has made a career from rendering people unconscious, in devastating fashion.
His one punch walk-off KO against Stefan Struve above was devastating, breaking his jaw on impact. Hunt's walk-off KO has become his signature finish, making him somewhat of a cult hero within the MMA community. Therefore, could Hunt give the fans inside the new T-Mobile Arena on July 9th a walk-off KO against Brock Lesnar?
The answer is yes, it's a distinct possibility, one that would lift the roof off the arena, but at the same time not shock anybody on the night. Hunt is the favorite after all, and if Brock cannot hold him down and keep him there, a knockout will be surely on the cards.
Lesnar's size and strength would intimidate a lot of fighters, but not Mark Hunt, a guy who has competed against the biggest and baddest for years. Other factors have to be considered, like how much has Brock trained MMA in his five year absence from the UFC? During the UFC 200 media call he did mention that he still trained BJJ and boxing.
On the other hand how much did the financial gain of fighting at UFC 200 influence his decision to return. During the media call he stated: "Hell, I'll fight whenever the money's right, and we took it to the 11th hour, and that's where we're at."
Hunt should never be considered a money fight regardless of the surrounding circumstances. His power is unparalleled and could inflict a lot of damage on a fighter who's not fully committed.
Take a look at another Mark Hunt walk-off KO against former UFC heavyweight champion Frank Mir.
https://www.youtube.com/watch?v=GD4O-YPLcGo
Comments
comments