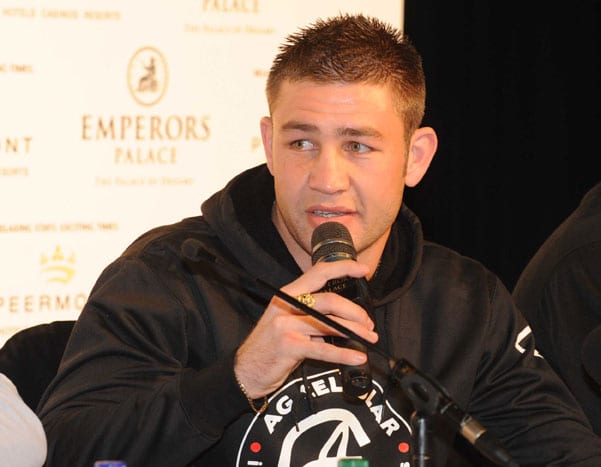 It has taken less than 24 hours for Chris van Heerden former champion boxer to firstly call the character of UFC champion Conor McGregor into question, secondly retract and delete the statement and finally apologises to McGregor for the remarks in the first place.

This whole saga played out on social networking platform Twitter. Van Heerden responded in haste to footage released from our very own website TheMacLife.com He took to Twitter writing the following tweet aimed at Conor McGregor:
https://twitter.com/TheHeat001/status/750177403276697600
Unsurprisingly It did't take long for a response, however the response came from van Heerden's own fans.
https://twitter.com/kalinorton1986/status/750229605357871104
@Gar_D83 @TheHeat001 yea i don't get why he's so defensive. chris looked good too. plus he's the one who's been talking shit lol

— K (@jnucks87) July 5, 2016
@TheHeat001 when you talk trash about a training partner on twitter? You forgot about that tweet mate? Talk about character, go figure.

— R boxing (@RSinghboxing) July 5, 2016
After a long list of replies similar to the ones shown above, van Heerden took a 360 turn from his original post.
After a Good Sleep you all made me think!! I Apologize for my Tweets should have kept it to myself Conor .M did me a Fav in the End #Sorry

— Chris van Heerden (@TheHeat001) July 5, 2016
Since that tweet he has replied to many fans, and to the best part has repented from not just his comments made on Twitter last night, but his comments made since the sparring session with McGregor. Agreeing that "he could have handled it better" before moving on apologizing for his misleading remarks.
A fan in the following comment talks about the session in question, giving his view.
@TheHeat001 man Mac light you up,don't be bitter it was just a sparring sesion and he won

— Frane5 (@FranoVidovic) July 5, 2016

Van Heerden in a departure from what he said in previous interviews agreed.
Agree!!! https://t.co/98YoDXGQYJ

— Chris van Heerden (@TheHeat001) July 5, 2016
image credit/citizen .co.za
Comments
comments