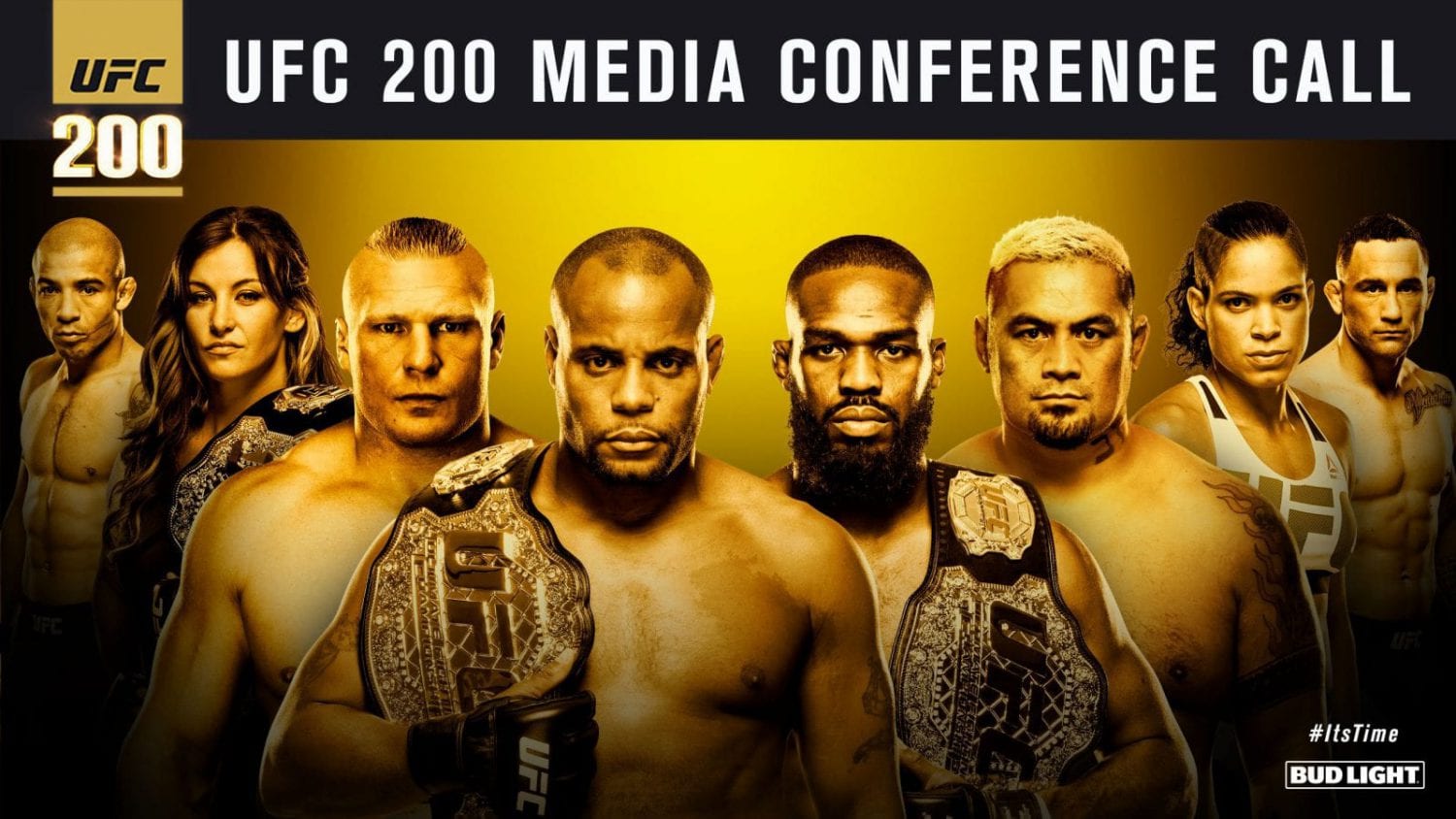 Watch below as Jon Jones, Daniel Cormier, Brock Lesnar, Mark Hunt, Miesha Tate, Amanda Nunes, Frankie Edgar and Jose Aldo take part in a media conference call ahead of UFC 200
This rematch is long overdue, it has been almost 17 months since UFC 182. A lot has gone on during this period, the landscape has changed, but, for how long? Jones personal trouble outside of the UFC has ironically worked out pretty well for his closest foe and immediate opponent Daniel Cormier.
Taking nothing away from Cormier, he had to go and win the vacant light heavyweight belt against Anthony Rumble Johnson. Johnson at the time was riding an impressive nine fight win streak, six of which were by way of knockout. He then defended his belt against the always dangerous Alexander Gustafsson.
Jones on the other hand is coming off a rather lackluster performance, looking hesitant at times. Can this be attributed to the fact he had just returned from a lengthy layoff? There's so many unknowns this time around making this fight more intriguing than their first bout back in January 2015.
It will be be interesting to hear what Brock Lesnar has to say regarding his sudden return to the UFC.
Comments
comments