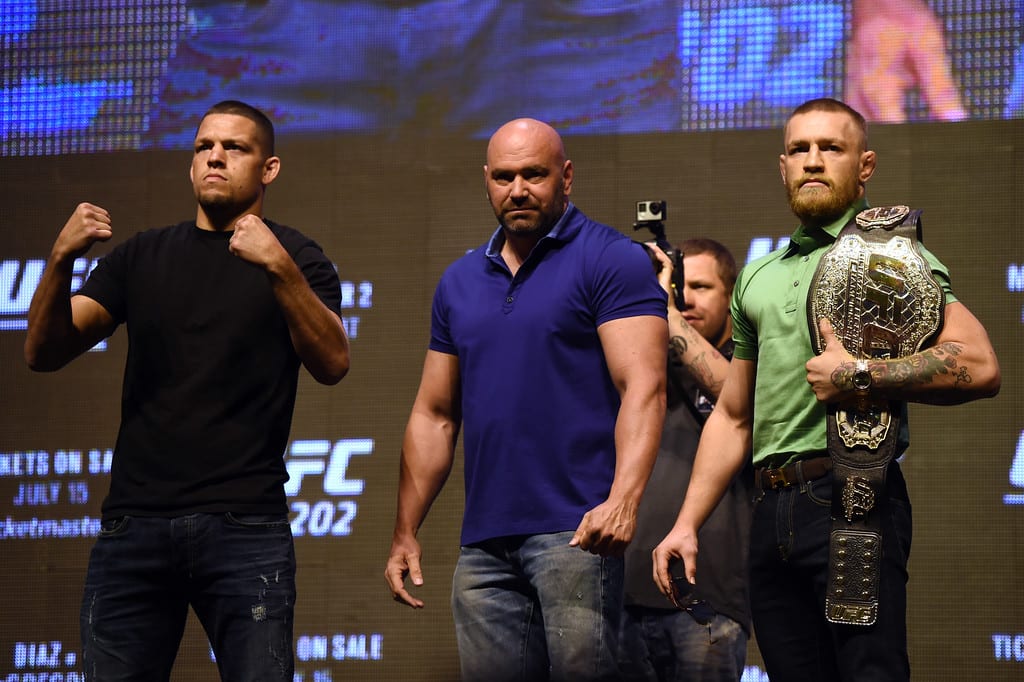 The most anticipated rematch in UFC history is just 20 days away.
Conor McGregor looks to avenge the only loss of his UFC career, as he fights for redemption against Nate Diaz at UFC 202, on August 20, at the T-Mobile Arena in Las Vegas.
The UFC have released an extended preview for the fight, a 9 minute long video containing some early verbal sparring with McGregor detailing the relationship between the two.
"I believe there are 3 forms to break down a man, mental, physical and verbal. I don't think there was a dance partner, me and Nate, we're just two people who wanted to fight and that was it."
"We were certain to fight each other for a long time, and then it came about, and it came about quickly."
The first meeting between the two happened back at UFC 196 where McGregor succumbed to his first loss under the UFC banner.
Speaking on that night back in March, McGregor showed deep contemplation for the events of the fight stating, "I never engage in a feeling out process, I march my opponent down, I back him up against the fence and I tee off on him. No one has ever backed him [Nate] up against the fence like I did, or marched him around the octagon the way I did."
"Usually people tip and run against the Diaz brothers but I marched forward, put his back against the fence and began teeing off on him. I hit him and hurt him and I hurt him many times."
The first round or so went smoothly for the Irishman but fatigue caught up with him in the second and clearly affected his output as the fight went on.
"I was simply fatigued by lactate was through the roof and I couldn't flush it out. I was drowning in there.
With this promo one of the first in what surely will be many over the coming weeks, the anticipation for UFC 202 is beginning to take off.
Watch More
Conor McGregor sparring at The Ultimate Fighter gym

USADA drug test Conor McGregor

Written By: Cillian Cunningham
Comments
comments