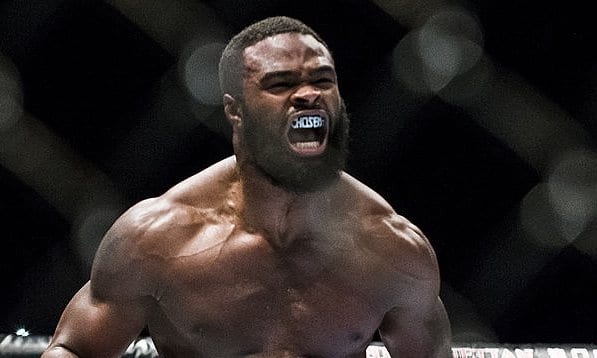 Well, Tyron Woodley wasted no time enforcing his status as champion.
After knocking out Robbie Lawler to win the UFC welterweight champion, Woodley took to the UFC on FOX post-fight show to make his future plans clear: make money.
In a conversation with welterweight contender Stephen 'Wonderboy' Thompson, who was acting as an analyst for the night, Woodley seemed to play down the idea of facing Thompson and instead pointed to a potential bout with the soon to be returning Nick Diaz.
"Well this is what I think," Woodley said to Thompson. "I think that you said you wanted to fight Robbie Lawler and you [can] get the opportunity to fight Robbie Lawler, [because] who I wanna fight now is, I think Nick Diaz comes off suspension in two days, he's the money fight.
"I've been in this game, I'm an OG, I've been here for a while, I wanna make the big dough. So if he wants to fight August with his brother Nate Diaz, I think me and him can showdown at [UFC 202]. I'm uninjured, August, I'm ready to go. 202, let's make the money. I think he's deserved it, I think he's put enough butts in the seats. He deserves to make that payday, so lets get it."
Watch the new champions comments below:
Comments
comments