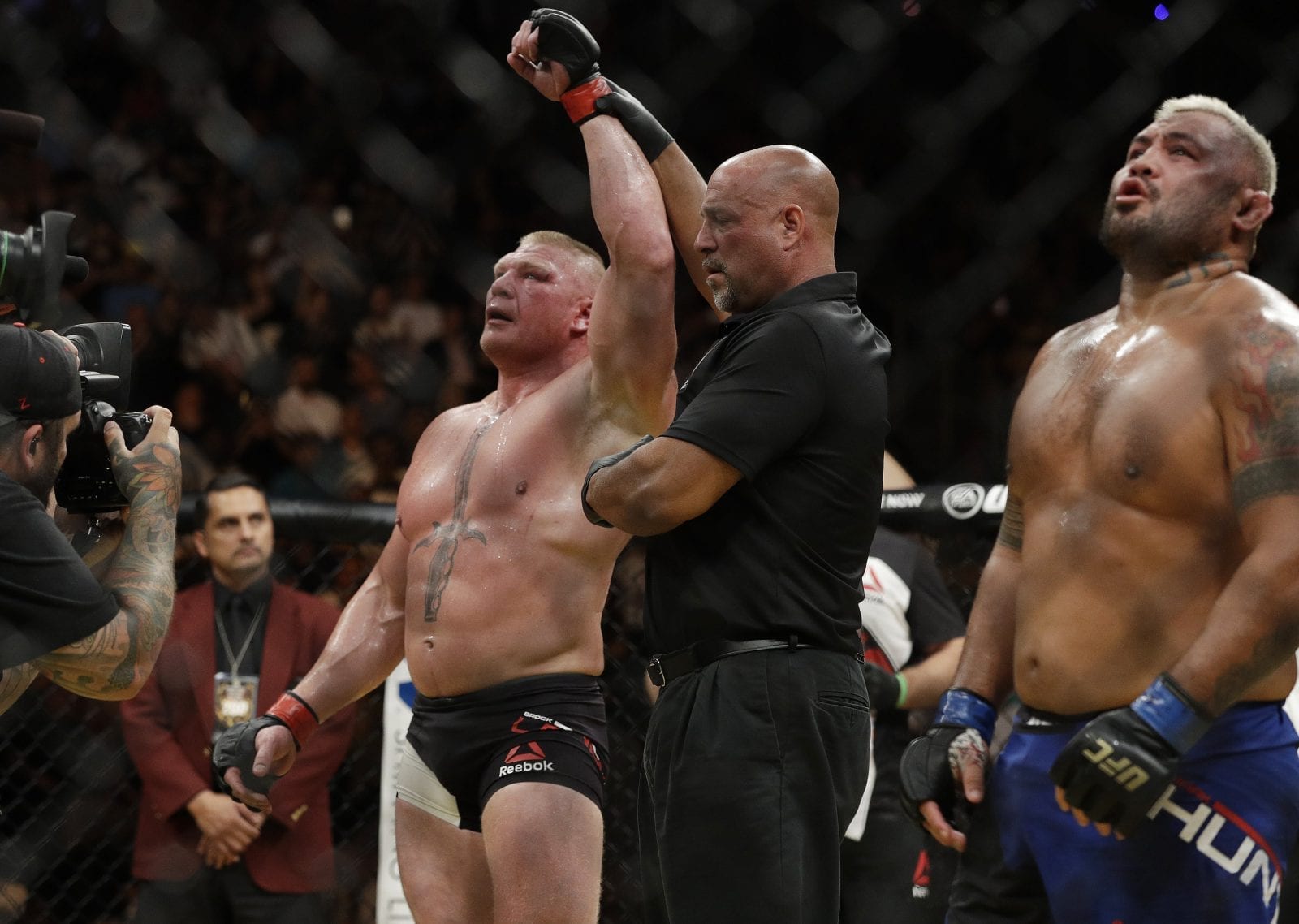 The UFC have announced that USADA has informed Brock Lesnar of potential Anti-Doping Policy violation. The sample was taken on June 28, a couple of weeks before his return on July 9.
Brock Lesnar returned to the sport at UFC 200 with a win over Mark Hunt, marking his first appearance in the Octagon after a five year absence.
Leading up to the fight, much had been made of the fact that Lesnar had controversially received a waiver from a usual mandatory four month period, in which an athlete must agree to months of testing before being allowed to return to active competition from retirement.
Should Lesnar leave the result uncontested, and the substance turns out to indeed be on the list of banned substances, it'll be a mandatory two year suspension for the former heavyweight champion, and his victory over Mark Hunt shall be changed into a no contest.
No word yet on how his other employers the WWE shall react, who recently made headlines for suspending one of their biggest stars Roman Reigns for failing a similar test.
Written by: Oscar Stephens-Willis
Comments
comments