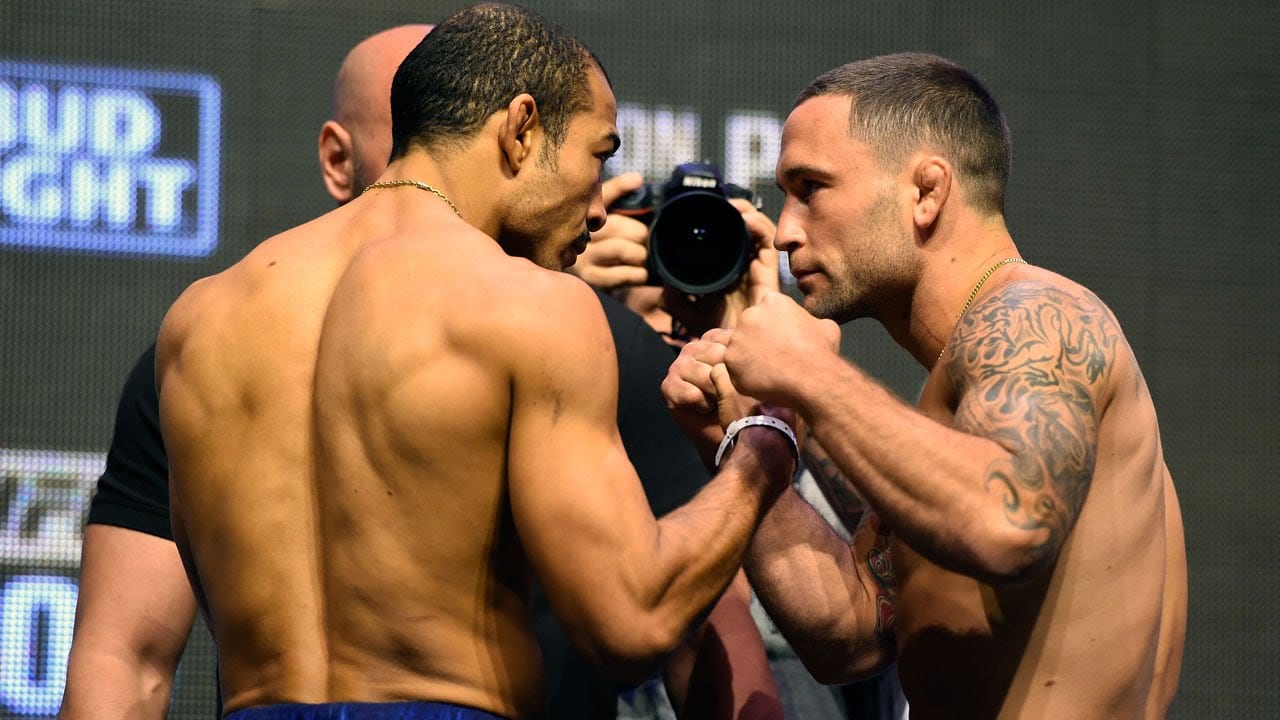 During the press conference to promote UFC 202, Conor McGregor made it abundantly clear that he will fight at Featherweight again, outlining his desire to unify the belt.
"Make no mistake, I am the undisputed 145lb UFC champion, and that is my division, a division I have destroyed" he told a packed crowed inside the new T-Mobile Arena.
Therefore, McGregor's next bout will most likely be against the winner of tonight's interim featherweight title fight between Jose Aldo and Frankie Edgar.
Lets take a look at both fighters! Record: Jose Aldo 25-2 Frankie Edgar 20-4-1
It should be first noted that this is a rematch of a featherweight title fight that took place in February 2013. However, it's been three years since they fought, so their bout won't tell us a whole lot. Edgar has had five fights since, winning each one, while Aldo has had four, losing only one.
The one loss Aldo suffered was a vicious one punch KO at the hands of McGregor. A knockout which Edgar believes he will never fully recover from.
Who takes home the win?
Aldo's take-down defense has always been one of his strongest assets, which has helped him gain victories over top level wrestlers, one of them being Edgar himself. If he can emulate that strategy again, he could walk away victorious.
In the lead up to the fight Aldo has maintained, he will not be playing it safe, but rather the Aldo of the WEC days would be making a return. Aldo is more than capable of fighting explosively, but will his chin hold up is another question.
Edgar lacks the power or precision of a McGregor, but, how many times down the years have we seen a fighter suffering consecutive knockouts once the chin becomes exposed.
Edgar on the other hand hasn't lost since his defeat to Aldo, dominating his opponents in the process.
He knocked out Chad Mendes in December, took a one sided decision from Urijah Faber, annihilated Cub Swanson, and finished BJ Penn.
He carries momentum going into this fight, which usually trickles down into self-believe and boosts confidence, which could give him the edge.
Vote Below
[socialpoll id="2373432″]
Comments
comments