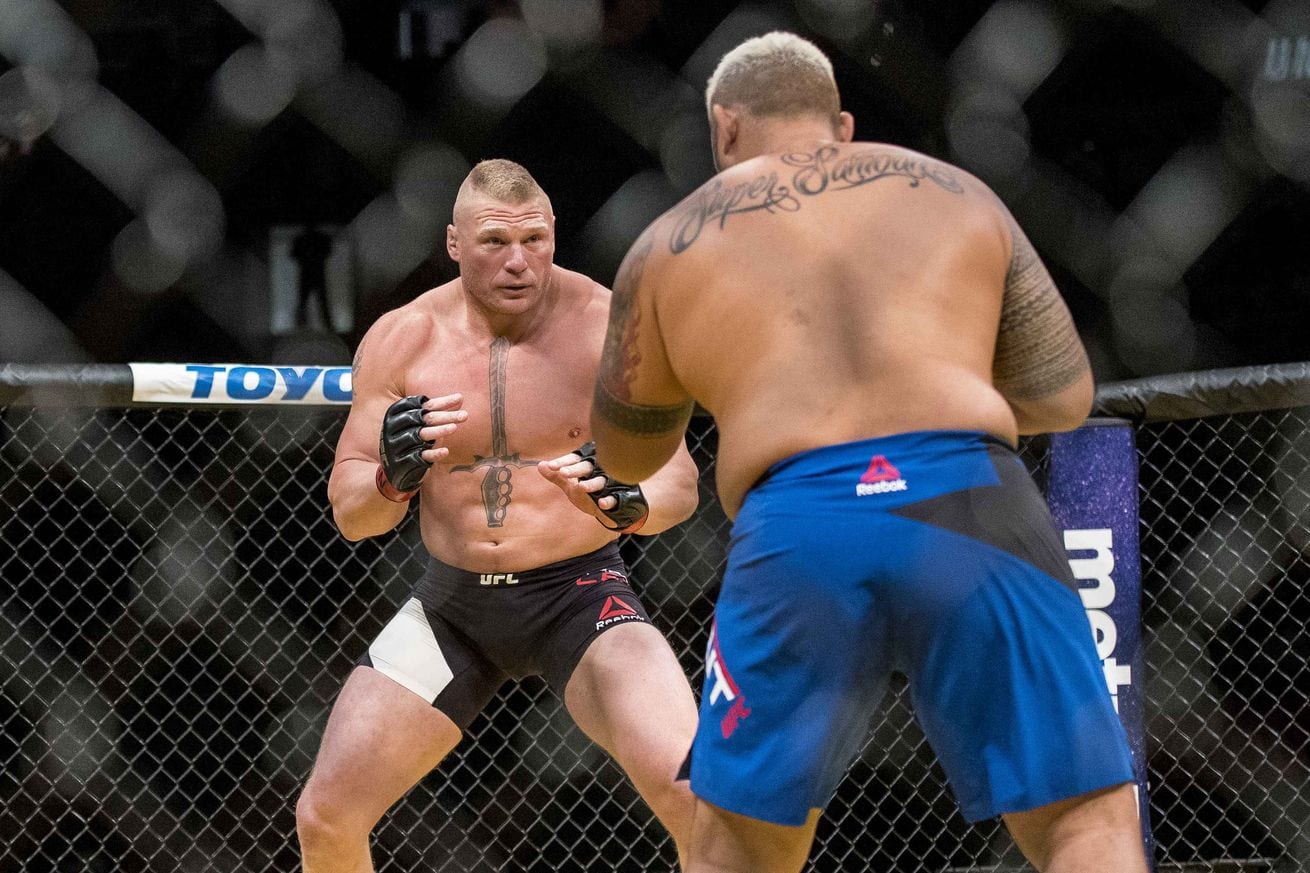 After a big event like UFC 200, we're always left with a fresh look at important stories in MMA. With title changes, returning stars and new contenders to analyse, here we look at the top five stories coming out of UFC 200.
The Aldo-McGregor rivalry is back
With a victory over Frankie Edgar, former (and now interim) featherweight champion Jose Aldo gets his shot at redemption at McGregor. Having lost the first bout in 13 seconds, Aldo has made beating McGregor his mission going as far as to say he would never retire until he got his second chance.
Saturday, he cemented that chance, and once McGregor's August bout with Nate Diaz is out of the way, the two shall meet in the cage once again. Look for November at Madison Square Garden as a potential venue.
Heavyweight just got fun again
Brock Lesnar's win over Mark Hunt after a five year lay-off was a statement on two counts. One, the man's sheer athletic ability can't be underestimated. Two, should he decide to turn back towards regular MMA competition, he could still be a force in a division of aging opponents.
Meanwhile on the first fight of the main card, Cain Velasquez answered the questions on how his bodies holding up after the numerous surgeries with a first round destruction of Travis Browne. Velasquez was phenomenal, and with the victory will likely be in line for a shot at the winner of Stipe Miocic and Alistair Overeem.
Heavyweight has been a stop start division in recent years. Velasquez's injuries and inability to defend the title regularly meant the stream of contenders got stagnant. Now though, as we move into the second part of 2016, it seems new champion Miocic has a fair few challenges ahead. Overeem looks a man on form, Junior Dos Santos looked revitalized with his win over Ben Rothwell, and now Velasquez appears back on track. Add in a potential Lesnar re-emergence, and the big boy weight class is starting to pick up steam.
Womens Bantamweight title bounce
Having changed hands three times in the last three fights, it doesn't seem like the womens bantamweight title wants to settle at the moment.
With Amanda Nunes victory over an out-of-sorts Miesha Tate, once again we have a fresh slate at the top of 135lbs.
Interestingly, should Holly Holm defeat Valentina Shevchenko in two weeks, she could end up getting the next shot at the title and with a win over Nunes could reset the chance at a mega rematch between her and a returning Ronda Rousey.
Maybe Dana White's luck is starting to turn!
Jon Jones still needs to sort his drama out
It's been a weird week at light heavyweight.
Although Daniel Cormier still fought last night, his championship wasn't on the line, and until we know what's happening with his rival Jon Jones' drug test, it's likely not going to be. The division will always be in a state of flux while Jones career wobbles. There's something about Jones being there-but not that means it's hard to view the light heavyweight clearly.
After his suspension for his car crash, it seemed like we were about to get things back on track at 205 until this latest setback. Hopefully his current situation can be resolved quickly enough so the rest of the division can move on. With or without him.
UFC 202: The real 200?
Despite all the big names and huge fights last night, something felt a bit off. Perhaps it was the talent of those involved cancelling out each other's game, perhaps it was the loss of the Jones-DC fight or perhaps it was the lack of multiple finishes on the main card… whatever it was, UFC 200 just seemed to miss the mark.
There is something about stars like Conor McGregor and Ronda Rousey that creates electricity in the air. When they stand in the Octagon with their names being called, you can feel a certain tension. Last night, the UFC 200 felt like it was missing that certain sense of magnitude.

You can be sure the rematch between McGregor and Diaz won't feel lacking.
Written by Oscar Stephens-Willis
Comments
comments