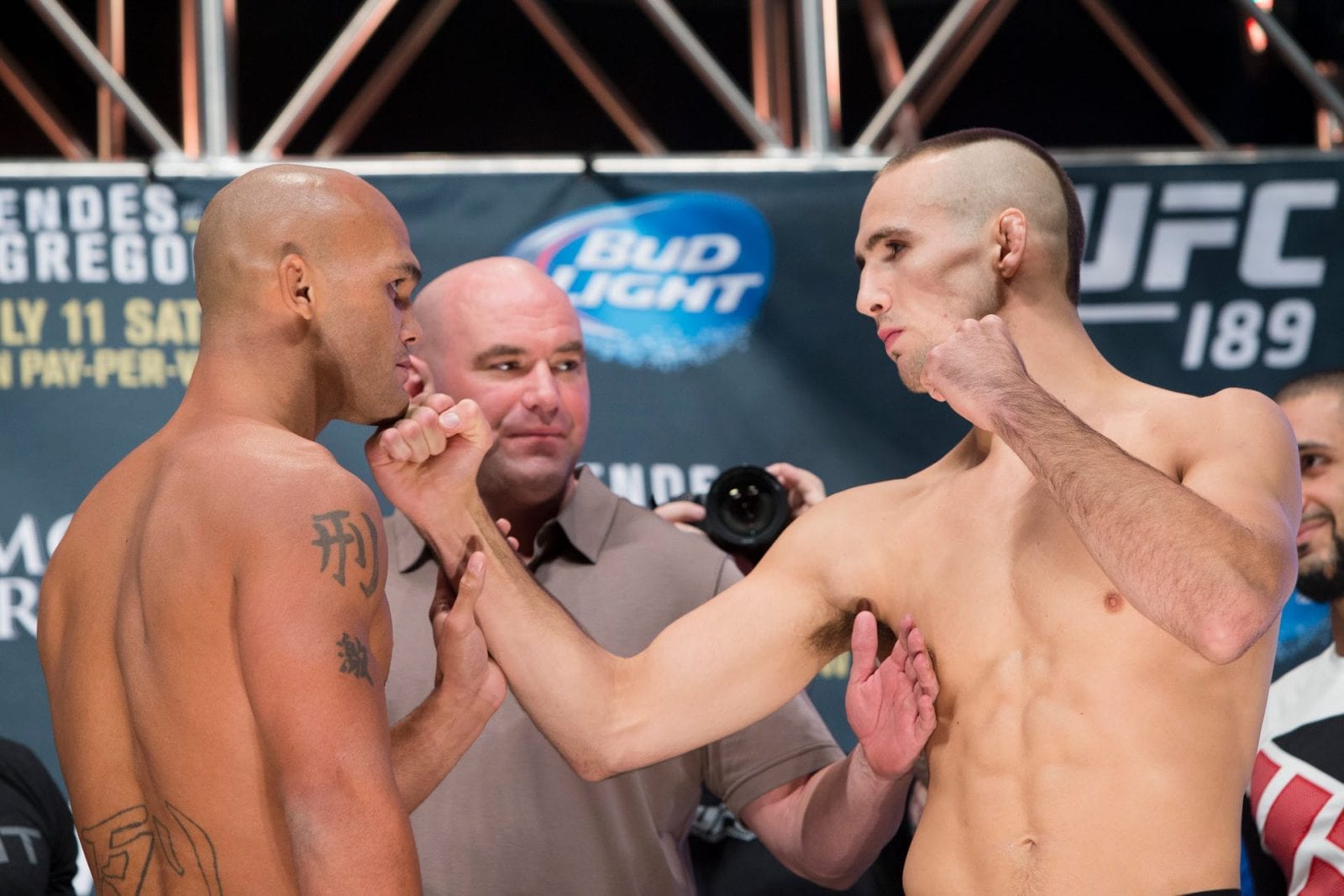 Rory MacDonald has not competed since his fight of the year bout against Robbie Lawler last July. The presumption being that he was still recuperating since the loss, in which he incurred serious blows, particularly to his nose. However, MacDonald revealed to Ariel Helwani live on The MMA Hour, that his lengthy layoff was not down to his injuries suffered at UFC 189, but to protracted negotiations, which have all failed.
Therefore his upcoming bout against Stephen Thomson at UFC Fight Night 89, represents the last fight of his current UFC Contract. MacDonald spoke openly, telling Ariel that:
"I want to make the most money I can. I want to get paid for what I bring to the table,"
To achieve this end MacDonald is willing to become a free agent. Free agency, a term with little substance until recent times, has seen big names test the resolve of the UFC and gamble on themselves. Alistair Overeem and Benson Henderson two of the most high profile names opted to rebuff the early offers of the UFC. More surprisingly, Henderson in the end chose to sign with Bellator.
So could the UFC be set to lose another star in Rory MacDonald? Whose stock has considerably rose since his last fight. When asked why now, MacDonald responded frankly:
"I've sacrificed a lot to get to the top, to the world title. I really sacrificed, and I took a lot of chances. I did a lot of favors, I felt like, for the UFC and I don't think it got returned. So now it's all about making money, and whoever wants to pay me the most is where I'll go."
Watch full interview below

Comments
comments