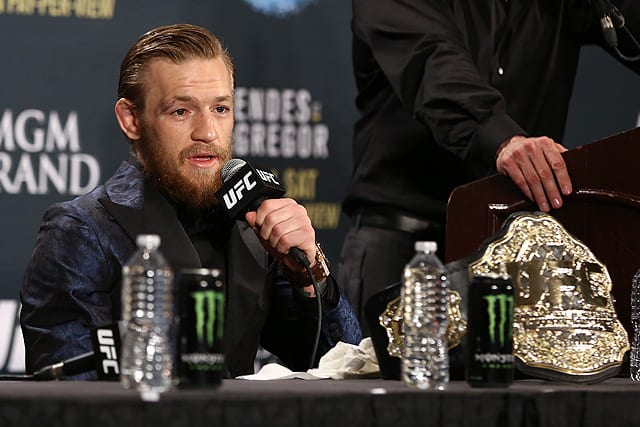 After the news broke that Chad Mendes had been suspended from all competition for two years, it began another cycle of debate about how rampant performance-enhancing drugs are in the world of MMA.
It seems every MMA enthusiast with a keyboard or a mic has had their say on the matter.
Well we caught up with Conor McGregor to get his thoughts on Mendes' failed drug test and subsequent suspension.
He gave us a short and very McGregor-esque response:
"I wonder was he on that stuff when we fought. One thing I know for sure tho, you can't put steroids on your chin"
Do you agree? Have your say in the comments section below.
Comments
comments