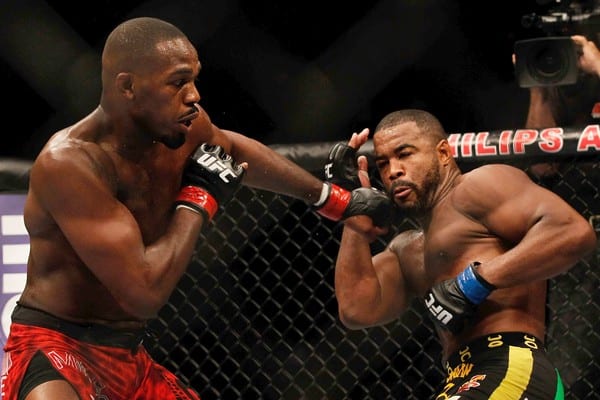 After Jon Jones was pulled from UFC 200 over a failed drug test, lots of big names in and outside the sport of MMA have had their say.
It's particularly interesting to listen to the words of former light heavyweight champion Rashad Evans, giving the history both men share.
Evans and Jones were close friends and training partners, both training at the Jackson-Winklejohn camp in Albuquerque. After Jones stepped in for an injured Evans against Mauricio 'Shogun' Rua for the light heavyweight title and won, their relationship deteriorated soon after.
It resulted in Evans leaving the Jackson-Winklejohn camp and eventually fighting Jones for the belt.
Evans since the USADA violation came to light, has given two interviews, speaking openly about Jon Jones and the impact this will have not just on his immediate career, but his legacy as a whole.
"I hate to see someone who I consider probably one of the greatest fighters of all time, make these mistakes, because now you're always going to have these thoughts in your mind like, Jon was good, but was he always cheating? Was he cheating then? Would he cheat now?"
Speaking on the subject again Evans went on the 5 Rounds podcast with ESPN's Brett Okamoto, making similar remarks about Jones' legacy.
"In my opinion, he's probably one of the greatest fighters to ever put on gloves but now his legacy is going to be associated with the asterisk of 'was he clean?' and all the other things that he is known for outside of the cage."
Do you agree with Rashad Evans? Have your say in the comment section below.
Comments
comments