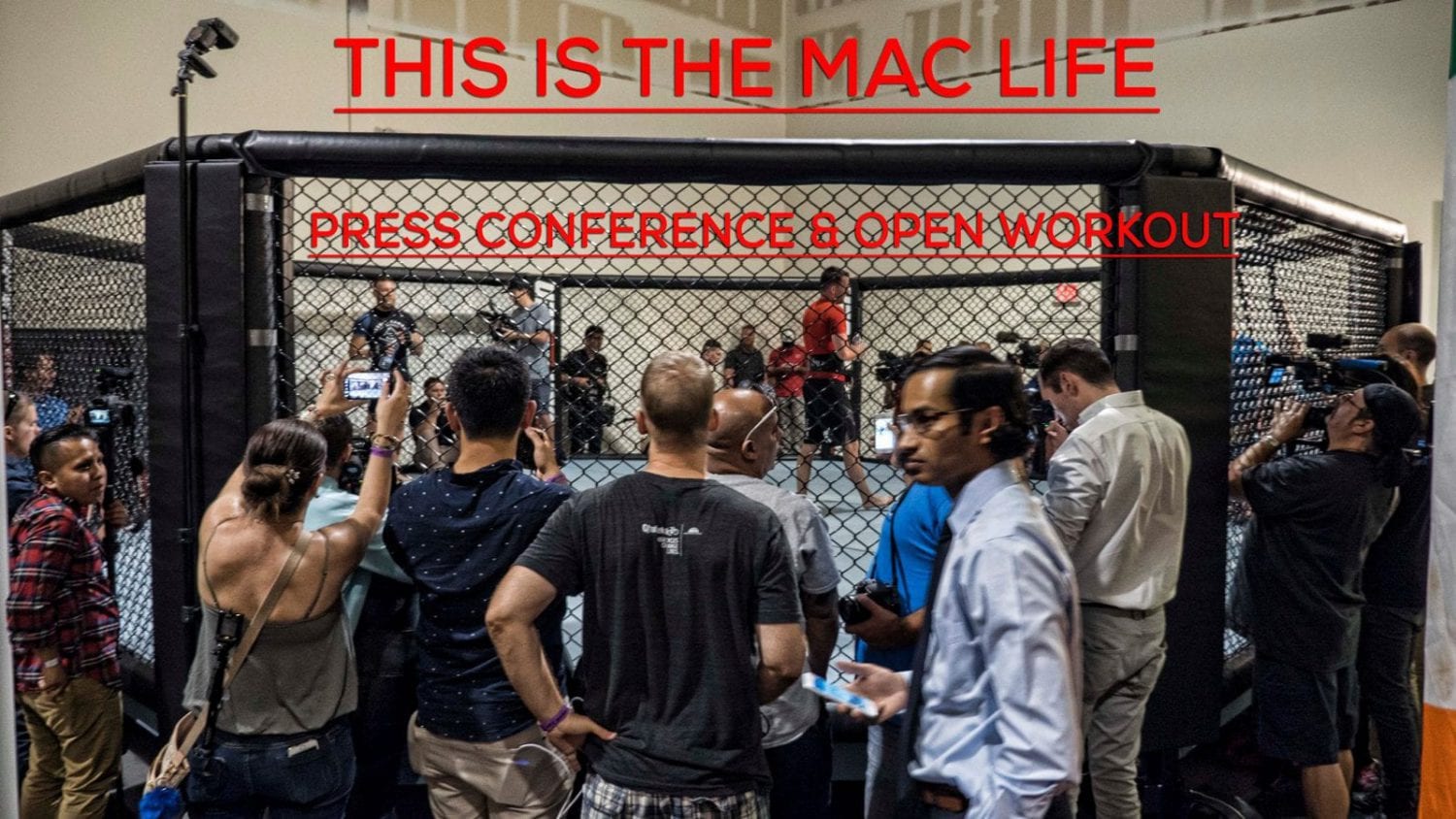 Conor McGregor's training camp for his rematch with Nate Diaz is almost complete. Both men will face each other inside the octagon in 7 days time.
Yesterday McGregor took time out of his preparation for the rematch, to hold a press day and an open workout session at his gym in Las Vegas, answering questions from the awaiting media.
The 'Notorious' took over 30 minutes to answers all questions, including questions on his future plans, upcoming bout with Diaz at UFC 202, his recent spat with the WWE, the Jones and Lesnar PED saga, a boxing match with Floyd Mayweather and more.
After that, McGregor treated those in attendance to a 30-minute open workout.
Watch More
Comments
comments