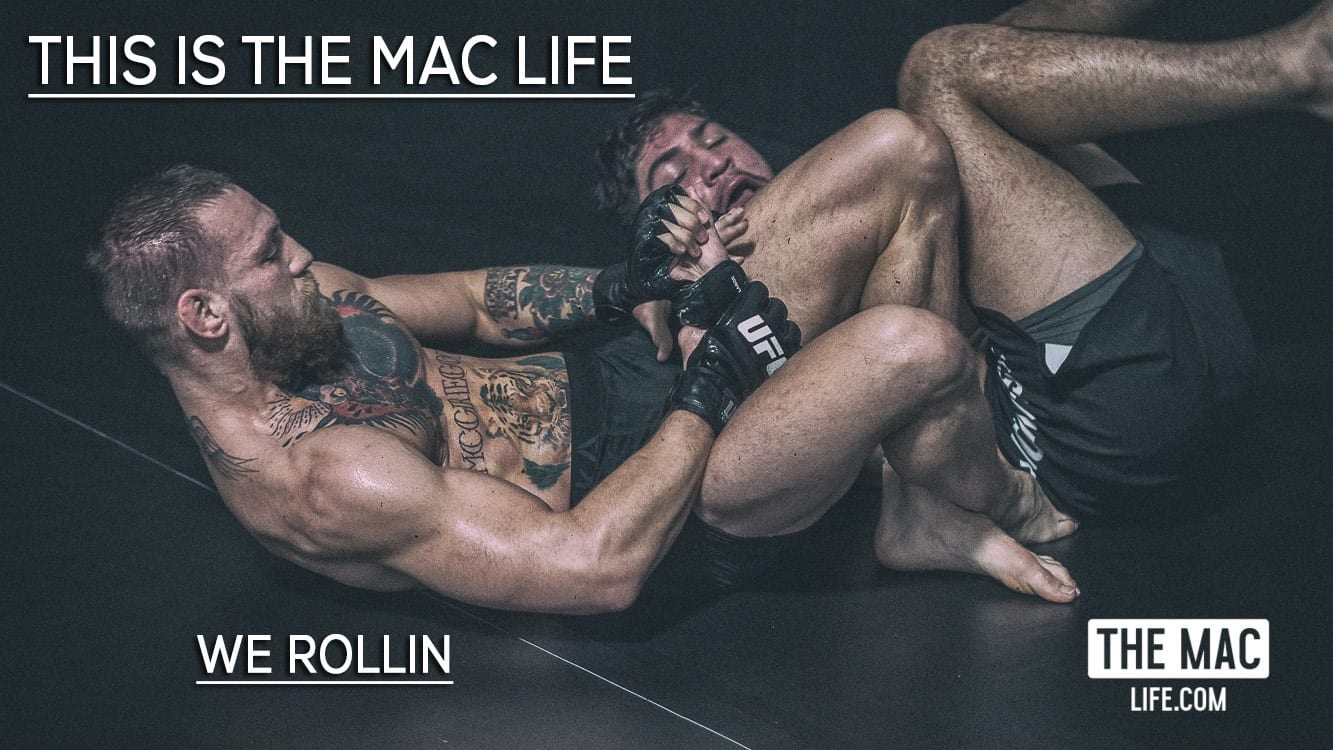 We watch as Conor McGregor and team work some Jiu Jitsu in an early morning rolling session.
Dillon Danis has been a regular training partner for McGregor throughout his fight camp for UFC 202. Danis holds a Brazilian jiu jitsu black belt under legendary practitioner Marcelo Garcia.
It was during 2014 that Danis made a name for himself, through his remarkable brown belt division runs at some of jiu jitsu's toughest tournaments.
He's an expert in both gi and no-gi grappling, and has been training with McGregor at both camps in Ireland and Las Vegas.
A lean looking McGregor in his latest Instagram post alongside Danis, sheds light on his fight preparation this time around, writing "We are prepared for an ALL OUT WAR" before moving on telling Nate Diaz to "Bring It"
Conor McGregor fights Nate Diaz in the main event of UFC 202 on August 20 in Las Vegas.
Watch More
Conor McGregor promoting UFC 202

McGregor MMA sparring ahead of fight with Diaz

Comments
comments