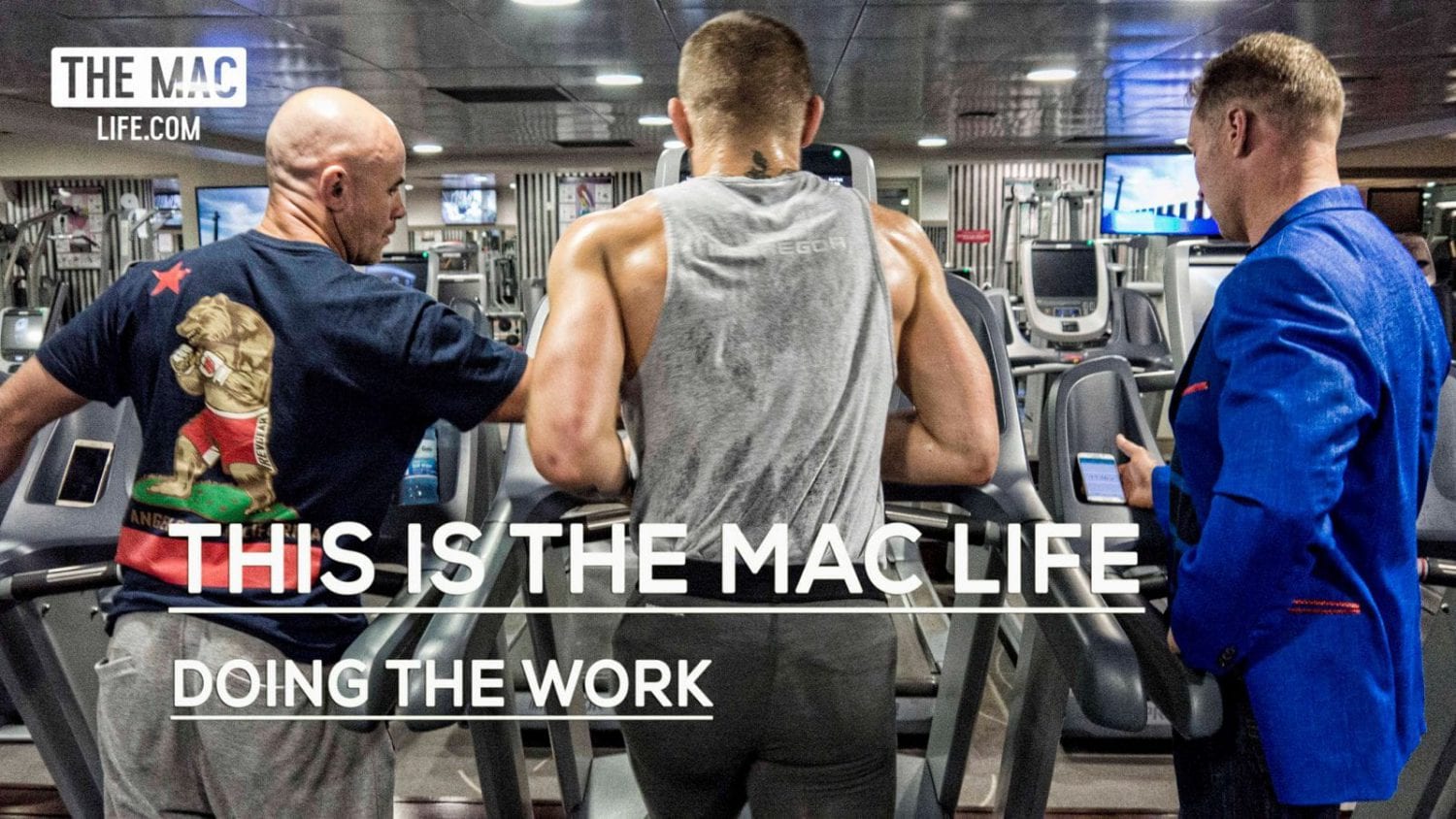 We take a look inside Conor McGregor's training camp, as he prepares for his much-anticipated rematch on August 20th, in Las Vegas, against Nate Diaz.
McGregor starts the day with a sparring session, before moving on to a more cardiovascular concentrated workout.
One of the key points McGregor made during the short press conference for UFC 202, was that he had made all the required changes and adjustments needed for his upcoming bout with Diaz.
In a recent interview McGregor's longtime coach John Kavanagh has shed light on the impact these changes were having, stating: "This is Conor 3.0 compared to what went up against Diaz in March"
Kavanagh moved on to explain in detail the structure of McGregor's current training regime:
"This training camp has been based on cycles. Every day, we start at 1 p.m. sharp. In the evenings, we do cardio training. Everything is measured, nothing is left to 'How you feeling?' We have a performance doctor taking care of the performance side of things, I'm taking care of the fighting side of things, everybody is working together and nothing we've done before comes close to comparison for this one."
Make sure to stay tuned to TheMacLife.com for more video exclusives in the lead up to UFC 202.
Watch More
Conor McGregor crusing around Venice Beach

Comments
comments