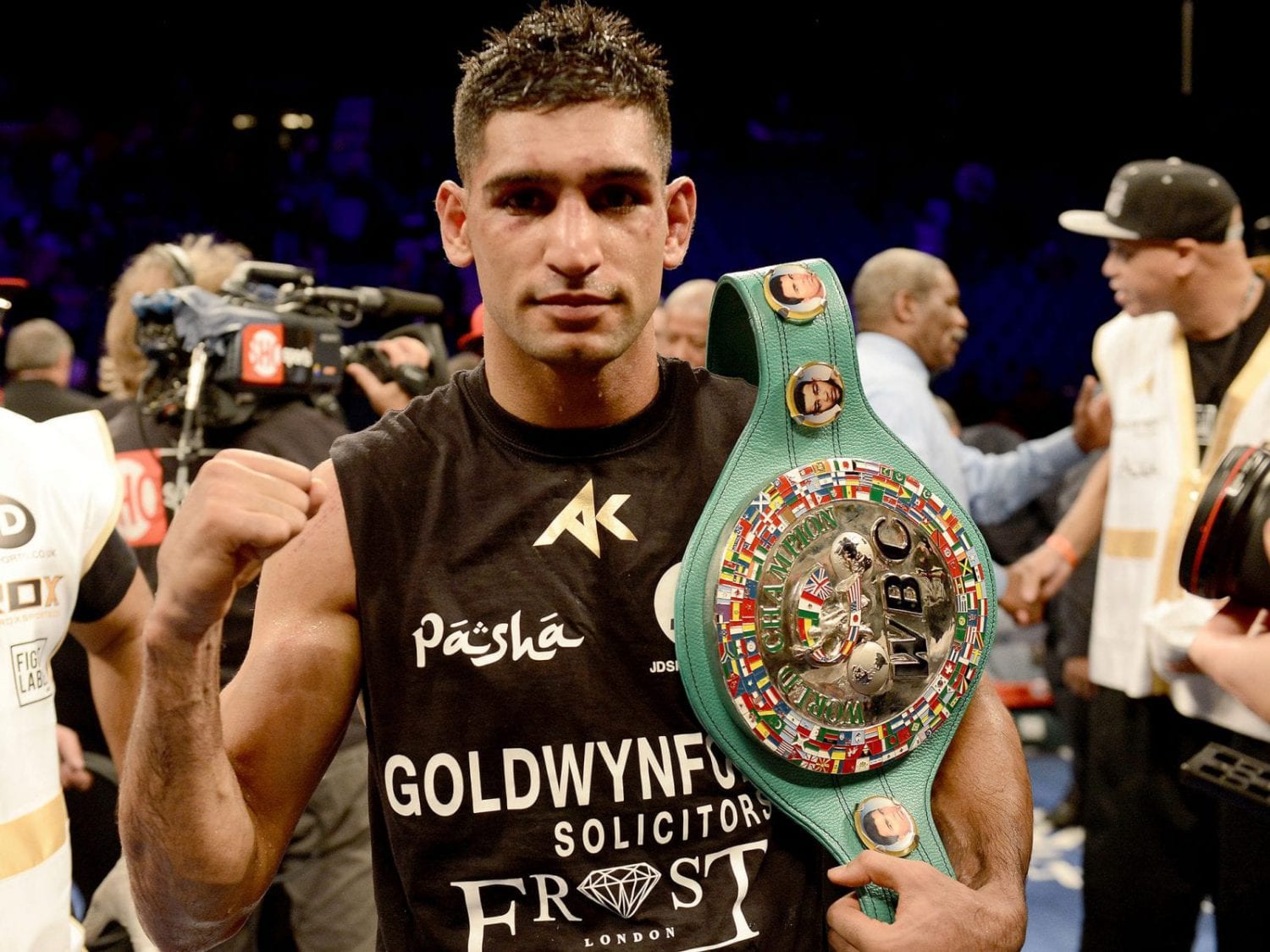 While talk of the Mayweather-McGregor boxing versus MMA bout seems to have died down slightly, with Floyd going quiet as of late, someone else from the sport of pugilism has been happy to lay claim as the next boxer to potentially face the Irishman.
British welterweight Amir Khan spoke with FloCombat's Chamatkar Sandhu, and said not only would he be willing to face the UFC featherweight champion, he'd be happy to do it where Mayweather won't – namely the Octagon.
"I don't think Mayweather would want to fight under MMA rules," Khan said. "I look at it more as a publicity stunt. People were talking about it. It worked while it lasted, and they brought the hype up.
"I'm a little different in that sense, where I would get into a cage and I would fight in MMA rules, so that's the difference between me and Mayweather," said Khan. "I would definitely give it a go. It's something to learn, as well. I'm at that age where I'm still learning, adapting and getting better. So I still have time under me as well. I'm still a young lad and got loads left in me."
Khan is currently 29, and reckons that if he stopped boxing and focused on other disciplines, then he'd be ready to enter the UFC within a year.
"I would, definitely," Khan said. "Something like that would be massive. Even if I started to train MMA next year, I'd only be 30 years old. I could stop and train for a full year and become a good MMA fighter. It's in our blood to fight. I've been fighting all my life, so for me, I don't think it'd be a problem for me to learn and switch over to the sport."
And he'd make that switch to fight McGregor?
"It just depends on the weight category," said Khan. "But look, as a fighter, that's a fight I would take. McGregor is a massive name in MMA, and I'm a big name in boxing, so globally, I think it would be a massive fight. Sometimes, you have to put friendship aside and you have to take it in the cage or in the ring. But yeah, if that fight comes up to me, I'm not one to back away from it.
"I think McGregor has some great boxing skills, a good boxer will always win an MMA fight. I've always said that. A good puncher will always win. You saw in the Aldo fight, he took a step back and countered him as he came in. With boxing, it's all about distance and timing, and that's something we have on our side more than MMA fighters."
Whether or not such a bout will really take place is anyone's guess, but no doubt the idea of such a spectacle will have fight fans pondering.
Comments
comments