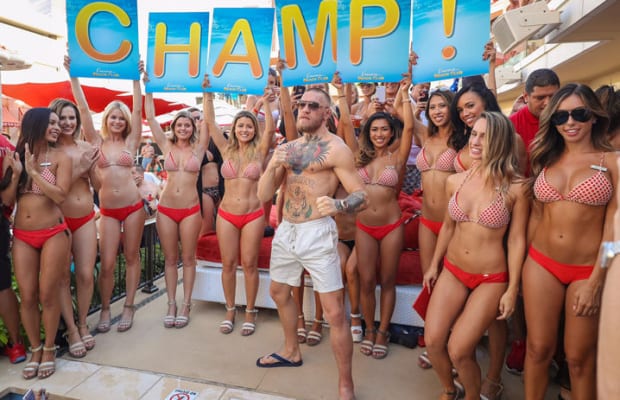 Conor McGregor celebrated his UFC 202 victory over Nate Diaz by hosting a pool party at Encore Beach Club, less than 24 hours after going five round rounds, in one of the greatest main events in fighting history.
The Irishman defeated Nate Diaz in their long-awaited welterweight rematch, and even though he ended the night on crutches, with a bruised left leg, he still made time to celebrate his win.
In the video below we watch as McGregor enjoys a drink with family and friends toasting his victory, surrounded by many of his cheering fans.
Encore Beach Club is a multiple award-winning day-club venue at Wynn Las Vegas, which offers superior service and world-class entertainment, hosting a multitude of stars throughout the year.
Comments
comments