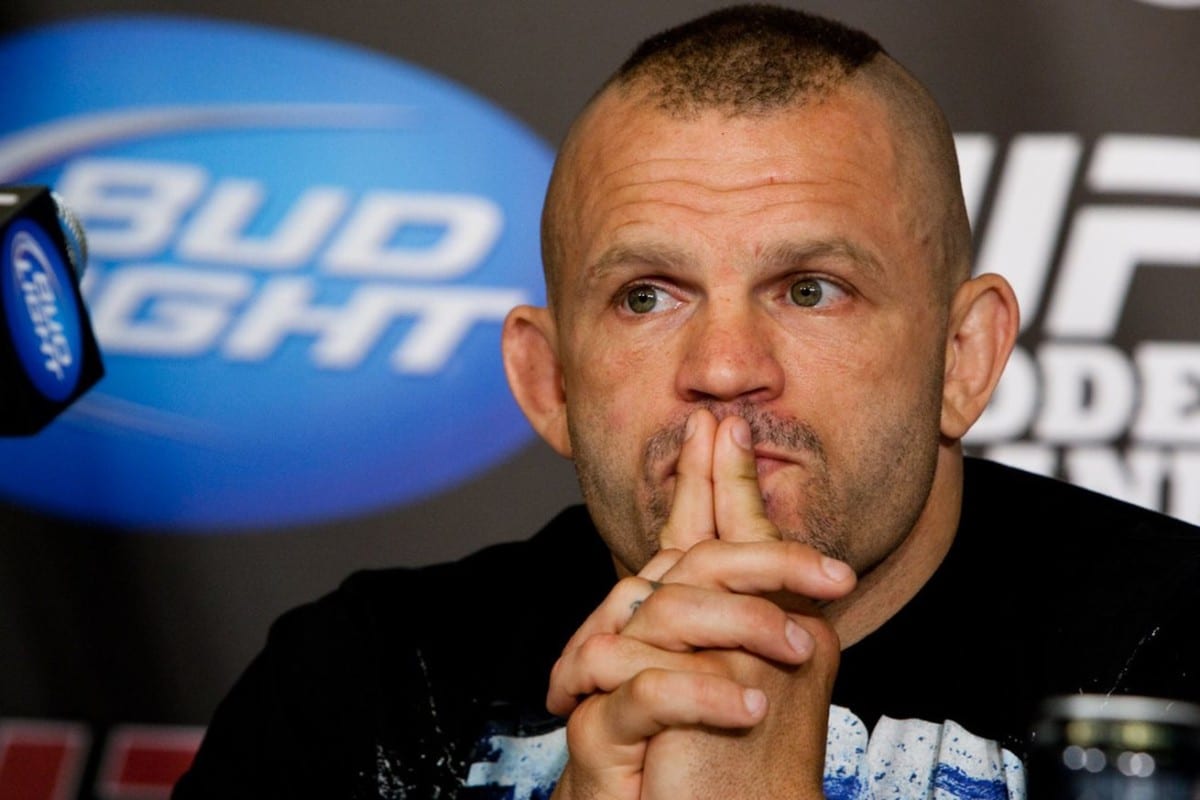 For a man who says he's retired, Chuck Liddell certainly isn't adverse to stoking the flames of a potential comeback.
For several months Liddell, who retired from active competition following a knockout loss to Rich Franklin in 2010, has flirted with the idea of making a comeback since he was let go from his role in the UFC head office last December. The 47-year-old has refused to rule out the possibility of a comeback. His current status as a free-agent would likely mean he would be able to field enquiries from other promotions.
Scott Coker, president of Bellator MMA, reportedly had lunch with Liddell in recent weeks and has gone on the record as saying that he would be open to a discussions with 'The Iceman'. Given the promotion's history of providing a platform to veteran fighters who are still proven commodities in the pay-per-view business, it would appear on the surface to be a good fit for all parties.
While the public appetite to see Liddell compete once again has yet to be truly gauged, if it were to go ahead a match-up with a fighter of a similar vintage would be the only thing to be considered the former UFC light heavyweight champion.
Enter Chael Sonnen. The three-time UFC title challenger, seven years Liddell's junior at 40-years-old, is 1-1 since inking a Bellator contract last year. Sonnen lost his debut fight to Tito Ortiz and followed that up with a decision win against Wanderlei Silva at Bellator's recent Madison Square Garden event.
When cornered by TMZ in an airport, Liddell gave his thoughts on a potential bout with Sonnen.
"It's kind of an easy bout for me," Liddell concluded. "I haven't talked to anybody about anything. He wants a big money fight. It's going to be a big money fight if I'm fighting him.
"He ain't going to take me down and lay on me."
As his longtime coach John Hackelman said earlier this year, he would only give his blessing to a return if his student was to face "the right opponent."
"It would all depend upon – this sounds so bad. Seriously, the people who know me know what a terrible mother hen I am when it comes to matching my fighters, but it would depend on the match," Hackleman said. "It would all depend on the match. I'm not gonna name who I would let him fight – well, it's not up to me to let him fight or not – but who I would okay and who I wouldn't."
Comments
comments