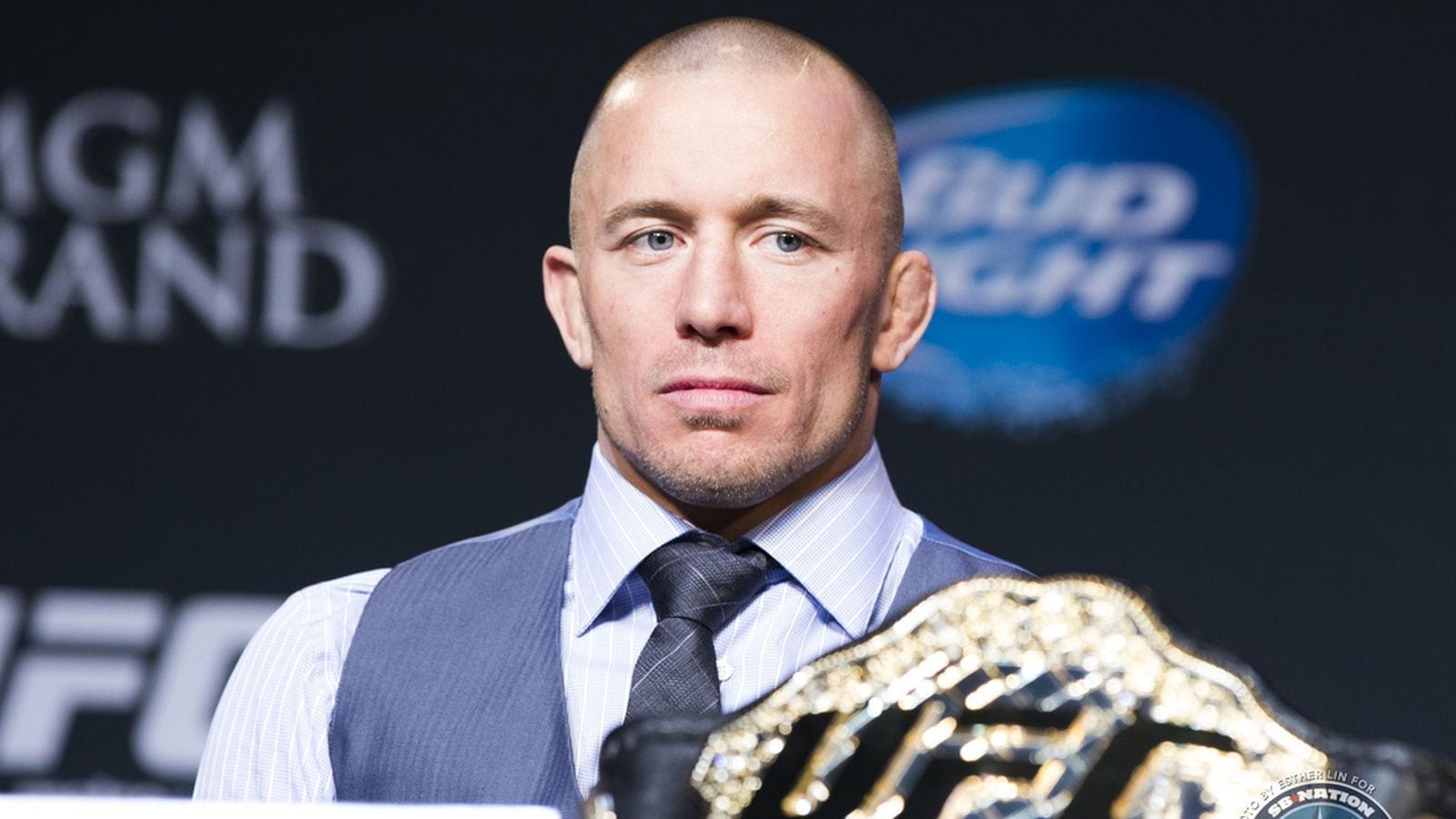 St-Pierre, who is widely considered as one of the best to ever compete in MMA, is now 34-years-old and hasn't fought in over 2 years. Can he dominate once again? If so, who will he fight next? If he decides to make the walk once again, these questions surrounding his return will only add to the intrigue of the fight.
George has asked for big fights only, and it was revealed after UFC 196, in which he attended, that he was interested in a bout with Conor McGregor or Nate Diaz.
Okay, a fight with McGregor would be gigantic, arguably one of the biggest fights the UFC could make. McGregor's drawing power along with his record breaking gates, would make this a financial success like no other. However, it should be noted, McGregor's drawing power stands alone and doesn't need GSP. So unless the fight made sense to McGregor himself, it will not happen.
Since the turn of the year there has been rumblings and murmurs from the St-Pierre camp that he is ready to return. Over the past week GSP has posted training pictures and videos to his offical Instagram account. Is this an indication a return is imminent?
Well, he posted again this week, this time a picture of himself along with Freddie Roach, who he has used in the past for fight preparation. If the UFC manages to ink a deal, who will be his next opponent? Moreover who does GSP want to fight?
Fans have been somewhat puzzled by the fact that the talk of a return of GSP is not being mentioned in a welterweight bout with the champion of his former division. The division he dominated for years. A fight to regain the belt which he relinquished upon his retirement.
It seems like straightforward business for the UFC. Dana did mention that a fight in the future with Robbie Lawler is possible, but ever since that interview, the talk of that match-up has gone completely.
In the days following UFC 196 St Pierre's coach Firas Zahabi(in the tweet below) called for a bout with Nate Diaz.
209 vs 514 @ 200 + (CM$ < GSP$)= #RealMoneyFight #NinjaGaidenvsKarateKid https://t.co/yobMEOknD6

— Firas Zahabi (@Firas_Zahabi) March 10, 2016
The Diaz fight if made would be big, but not much bigger than the Lawler fight, if bigger at all. Any fight involving St Pierre's return will be big; which will undoubtedly produce this "real money" that Zahabi is calling for. GSP carries superstar status, with a nation of passionate Canadians behind him. Even for the causal observers a GSP return will be something all of the MMA community will pay to see. So this notion of "big fights" seems to be something of a smokescreen.
In an interview with Ariel Helwani on The MMA Hour, GSP told Ariel that if he fights, he wanted to fight the best, but not particularly for the belt. Stating:
"The belt is a material thing. It's good. I won it a few times. But I want to fight the best, the biggest name."
Robbie Lawler is one of the best and the fight would be a big fight. Therefore GSP vs Robbie Lawler with the surrounding narrative could be be huge. George retired and relinquished his belt. Lawler won and defended that belt. It's the right fight to make and it will make all involved a lot of money.
Is there a hint of reluctance from GSP regarding the Lawler fight or fighting in general? He told Ariel that he will be conducting a mock fight-camp, to see if he's both "physically" and "mentally" ready to make his return. Does he feel that he can still compete at the very top of his former weight division? These are questions only George can answer.
The UFC could throw Anderson Silva into the mix, but it seems George would rather move down than go up. It would be a fun fight for the fans, one long overdue. Most recently Chael Sonnen has suggested he would take up the fight if it was offered to him.
Who would you like GSP To fight if he decides to return?
Have your say and Vote below
[socialpoll id="2362480″]
photo credit sbnation
Comments
comments