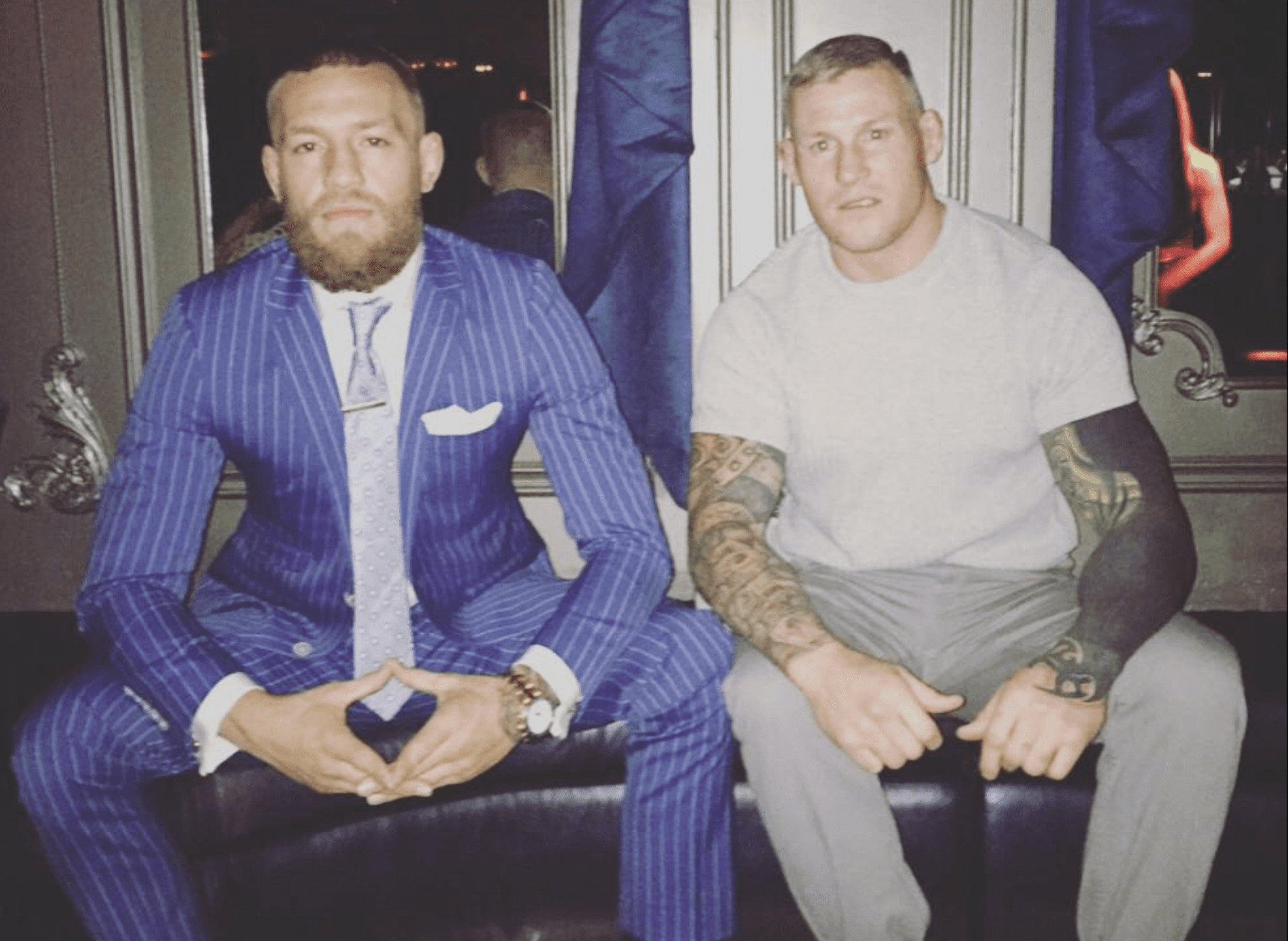 Conor McGregor's teammate and SBG sparring partner Charlie 'Relentless' Ward has signed an exclusive 5 fight deal with The Ultimate Fighting Championship.
The UFC have moved to bolster their welterweight division with the addition of Ward, who will make his promotional debut against Randy Brown at UFC Fight Night 102, on December 9, in Albany, New York.
We spoke briefly to Ward today who assured us that he's more than ready to make the step up in competition.
When asked on how the deal came to fruition giving his relative inexperience in comparison to other UFC fighters, he had no reservations in saying that it was down to Conor McGregor.
It seems Team McGregor, which now consists of his management company Paradigm Sports, live by their mantra "Together Everyone Achieves More" as it's not the first time McGregor has instigated a move for one of his teammates.
McGregor's unparalleled success as a fighter from Ireland has opened the doors for his friends and training partners in ways that hasn't been replicated since.
In fact, since McGregor made the figurative declaration that he will 'drag' the UFC back to Ireland, several of his SBG teammates have gone on to make their UFC debut including Paddy 'The Hooligan' Holohan, Cathal Pendred, Aisling Daly, Artem Lobov and now Charlie Ward.
Speaking to McGregor today on the announcement and his involvement in getting the deal done, he told The Mac Life that: "It's an honour for me to help out loyal members of my team and then to just sit back and watch them go and achieve their dreams. It's an experience that in turn motivates me right back."
He moved on, "I'm excited for the fight and for what the future holds for Charlie and for the rest of Team McGregor. These are exciting times and we are just getting started here at McGregor Inc. Stay tuned."
Team McGregor has a proven track record, and it seems by aligning yourself with both McGregor and Paradigm, things can change rather quickly. As Ward pointed out, everything happened 'really fast' and that he was only notified by McGregor that he'll be making his UFC debut in Albany, New York 'a couple' of days ago.
It all shows McGregor's career to be something of a rising tide, as his stock increases, so does that of those around him.
While Ward may be the latest to prosper from the McGregor rub he won't be the last. With the announcement of his foray into Sports management alongside Audie Attar, Team McGregor has now gone from an informal association to a legitimate enterprise.
An enterprise which will no doubt be looking to expand and with McGregor now at its helm, it seems the only way is up.
Comments
comments